3 Best Anti Bacterial Gloves at NMSafety in 2022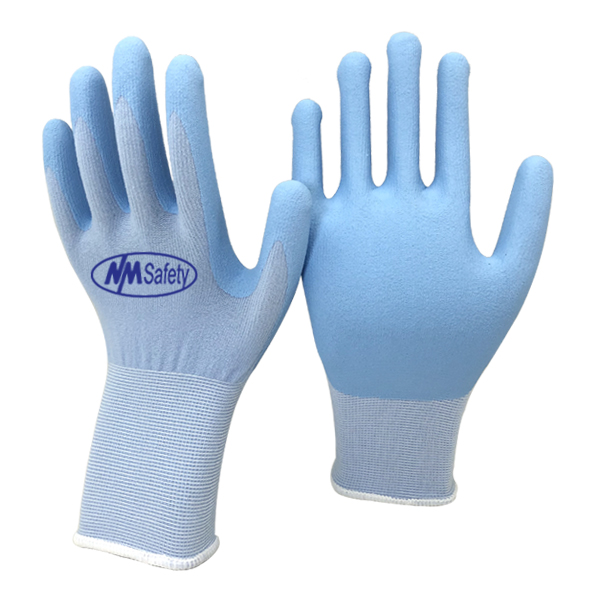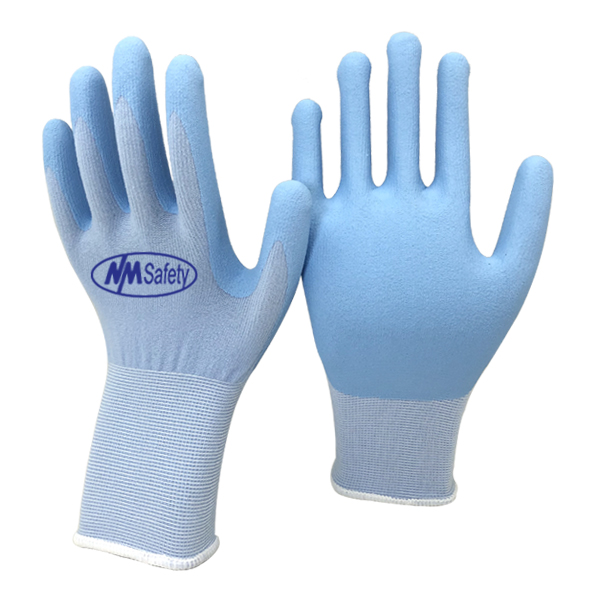 Medical gloves - how to choose them and which ones to use
The quality of the anti bacterial gloves good to use for daily work plays a key role in maintaining safety. The use of poorer quality gloves is not economically justified, because for the lower price of the products, we get higher consumption and more problems that must be paid for sometimes with staff or health.
How to recognize medical gloves?
As in any industry, there are products of better and worse quality that look similar. Even if you don't see the difference at first glance, you should carefully study the information on the packaging. To be sure that we are buying full-fledged gloves, first of all, pay attention to markings and approvals.
Anti bacterial gloves should be CE marked and manufactured in accordance with EN 455. The standard consists of four parts:
EN 455-1 - no holes through which pathogens (bacteria, viruses and others) can penetrate,
EN 455-2 - incl. provides adequate stretch and tear resistance,
Moreover, EN 455-3 - the gloves have a positive biological assessment, and the labeling of the packaging complies with the tests,
Similarly, EN 455-4 - specifies durability, e.g. 3 years from the production date.
Compliance with all four parts of the EN 455 standard gives the highest guarantee of safety. Sometimes the figure 4 is synonymous with compliance with the anti bacterial gloves Directive 93/42 / EEC.
Where to buy anti bacterial gloves?
Medical gloves from individual manufacturers differ in quality. Each of them individually determines the level of protection. In addition, the material may have various properties that affect the comfort of working with gloves.
Our offer includes only goods from proven manufacturers. An important stage in the selection of our assortment is, of course, customer satisfaction. We receive many signals from you about what is working well and what is worth changing for the better.
The use of high-quality anti bacterial gloves is apparently more expensive, as higher wear of low-quality gloves and inferior protection generate higher costs than a simple purchase price difference. As a wholesaler, we offer reasonable prices, and we offer an additional discount to our regular customers.
2. What to look for when buying anti bacterial gloves?
a) Purpose of the medical gloves
When choosing anti bacterial gloves, remember that these are not a universal product. The user's safety depends on matching medical gloves to the type of work. The intended use of the gloves is usually provided in leaflets and packaging. Please remember that the inscription on the packaging guarantees that the gloves will be tested in specific working conditions.
b) Size of medical gloves and comfort of work
The more difficult the working conditions, the more important its comfort is. Mismatched gloves can lower it effectively, or even prevent you from completing the task. Therefore, it is especially important that the gloves do not restrict movement. Diagnostic and surgical gloves usually provide a good feeling, while emergency gloves have thickened walls which increase safety but reduce the sensitivity of touch. More on this topic in Chapter 5.
c) Flexibility and resistance of medical gloves
Medical gloves should primarily protect against biological hazards and chemicals. A high level of protection against pathogens usually does not go hand in hand with resistance to solvents, etc. We describe the different types of gloves in chapter 3.
Other important features for assessing the quality of medical gloves are their flexibility and resistance to mechanical damage, such as tearing, cuts and punctures, as well as their durability during use. Whether the gloves meet the stringent requirements can be found out by checking the packaging. This is defined by the EN 455-2 marking.
These requirements are met by all surgical gloves available from us, while diagnostic gloves can vary considerably. We recommend that you familiarize yourself with the properties of the material good to use in the gloves.
d) Color of anti bacterial gloves
Effective work comes not only by the utility value confirmed by opinions and certificates, but also by less important elements, such as the shape or color of the product. Our offer includes a wide selection of anti bacterial gloves, in various variants and prices.
3. Types of medical gloves
The market of disposable medical gloves is dominated by those made of latex, a flexible material good to use to make, among others, sheaths for ultrasound or urological catheters. It is worth knowing that poorly selected material or the size of the gloves may hinder movement and lead to unpleasant consequences long after their removal.
Due to the relatively frequent allergy to latex, nitrile and vinyl anti bacterial gloves are becoming more and more popular. You can find more about allergies and methods of combating their unpleasant consequences in the article entitled latex allergies and hand protection.
Below is a comparison of medical gloves by material.
a) Latex gloves
Classic and the most popular medical gloves are made of natural rubber. According to experts, this durable and flexible material provides the best protection against blood-borne pathogens and some hazardous chemicals. According to many users, anti bacterial gloves are more comfortable than nitrile and vinyl gloves.
They are produced in various colors so that they is easy to match to the needs and preferences of the staff and the style of the facility. The allergenic proteins found in the colloidal rubber solution from which the latex comes may prove to be a problem.
The powder- free latex gloves we offer have a reduced amount of proteins and are tolerated by most people. Moreover, this greatly reduces unpleasant hand reactions.
b) Nitrile anti bacterial gloves
Acrylonitrile-butadiene rubber is a synthetic material that does not cause allergic reactions. Gloves made of nitrile are softer than latex, but still a product resistant to abrasion and tearing. Furthermore, the advantage of using such gloves is greater feeling in the fingers.
Moreover, it has gained the favor of surgeons, dentists and beauty parlor workers. Similarly, an additional advantage is the higher puncture resistance.
Nitrile anti bacterial gloves has gained an advantage over latex gloves in the industry because they are more resistant to chemicals such as oils, greases and solvents. In terms of resistance to chemicals, they offer much better protection than latex gloves.
c) Vinyl anti bacterial gloves
Very durable medical gloves are made of plasticized polyvinyl chloride, i.e. the popular PVC. Vinyl protects well against chemicals and chemicals, as well as against contamination with body fluids (including blood).
In general, these gloves have a lower resistance to viruses and fungi than latex gloves, so they are good to use in diagnostics, medical examinations and therapeutic activities. They also protect against oils, fats and ozone.