Work Gloves Wholesale China 2022: Buying Guide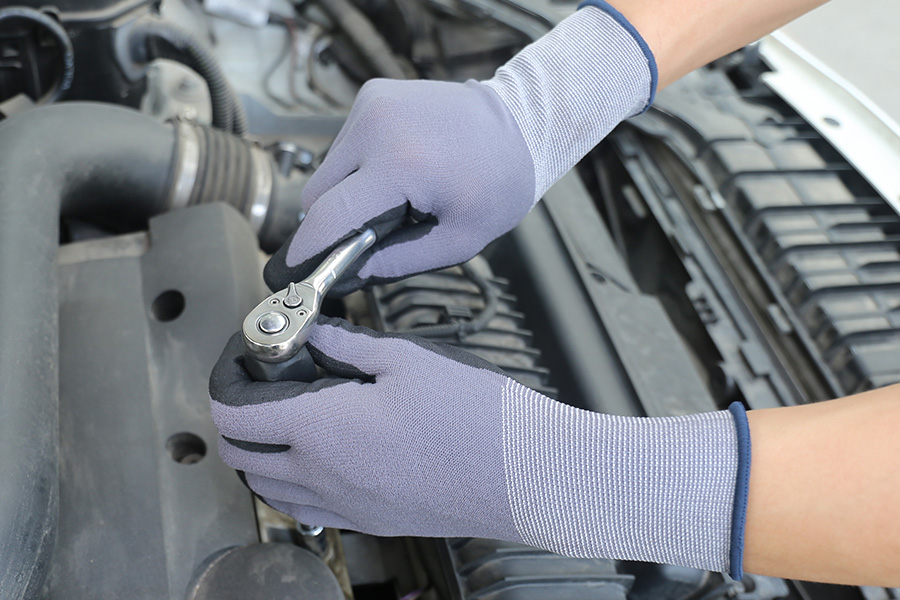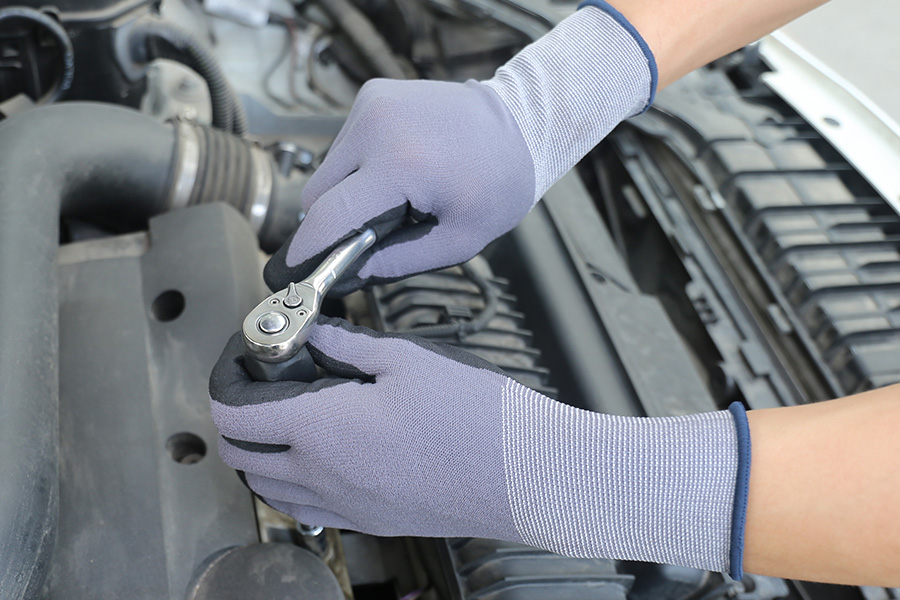 The simplicity of the appearance of work gloves wholesale should not deceive, each variety has its own history and purpose.
Functions and conditions under which gloves protect
Moreover, among other types of protective equipment, this often treats with the greatest attention. It's all about the clear functions and conditions under which gloves protect. A person who works without gloves quickly becomes clear that they protect against:
Mud;
Mechanical damage: cuts, scratches, punctures;
Thermal damage, such as burns;
Electricity.
The rest take for granted, that is:
Protection against bacteria, viruses;
Penetration of chemicals that cause various reactions;
Reducing the degree of injury in case of serious mechanical damage.
What work gloves wholesale are made from?
It is difficult to check and hardly anyone wants to. Work gloves, with the right selection, can do a lot, which is why there are so many types of them. Moreover, almost always they distinguish by the materials good to use, the properties of which determine the purpose.
They make work gloves, which, by the way, include medical ones, from the following materials:
Natural and artificial rubber,
Latex
Silicone
Cotton,
Neoprene
Nylon,
Nitrile,
Leather, its varieties split leather,
Polyvinyl chloride.
Work gloves wholesale design to remove excess moisture from the surface of the hands. They increase grip, waterproofing, thermal insulation, reduce the risk of contact with the skin of aggressive chemicals such as petroleum products, pathogens. Moreover, increasingly, combinations of materials are good to use: cotton-PVC, nylon-rubber, split cotton and others.
Features of selection of work gloves
The widespread use of work gloves became possible with the development of their conveyor production, the introduction of a culture of wearing. Moreover, it now considers good practice to have disposable hand protection or carefully selected work gloves wholesale, such as construction workers, whose hands most expose to various adverse effects.
Their gloves should be multifunctional, fit perfectly on the hand, protect the area of ​​\u200b\u200bthe hand and wrist. Disposable gloves are more commonly good to use by:
Medical staff,
For cosmetic purposes
Cleaning company employees
Cooks and confectioners.
Personal protective equipment for hands
The correct choice of the height of the glove, its fit to the hand and arm, freedom of movement inside and out. These are the features of the ergonomics of personal protective equipment for hands.
Moreover, it is important to take work gloves wholesale into account, especially when working with various cutting and stabbing tools, including medical ones, glass, and power tools. The most common selection options are:
Palm diameter,
Its length,
Cuff length.
The first two parameters reflect in the type markings: M, L, XL, the latter indicates separately.
Summer is not only a vacation, bright sun and warm sea, but also a traditional "season" in construction, agriculture and a number of other industries.
In hot weather, it is just as important to choose the right-hand protection as in cold weather. The skin of the hands suffers from overheating no less than from hypothermia. So, how to choose work gloves in the summer?
Work gloves wholesale: hand protection at work
We understand that no matter how high-tech production is, modern processes effectively combine the advantages of manual labor and automation. With regard to construction and agriculture, in this case, manual labor occupies a significant share of all production processes.
Moreover, highly qualified and specially trained employees support by modern machines, tools and hand protection.
The most important selection criterion is comfort and reliable hand protection. For special and dangerous types of work, it is necessary to choose specialized models with special characteristics, for general construction work.
The most suitable option is light cotton gloves with PVC coating for rougher work, and light cotton work gloves wholesale without PVC for finishing work and lighter processes.
Light cotton gloves: material, knitting class and coating
Lightweight knitted gloves made from natural or blended cotton yarn with the addition of polyester thread. The glove knits from three cotton threads or from 2 cotton threads and one polyester thread. That is why they sometimes call "3-thread".
Moreover, this model is very thin, perfectly breathable and absorbs moisture, so that the hand does not sweat, and the glove does not slip off the hand. A glove with PVC provides additional protection, PVC coating gives a better grip on the surface of objects and materials.
3-thread can be knitted on machines of different classes
The most common knitting classes of work gloves wholesale are 7.5 and 10. You can choose 7.5 knitting class if you need gloves that are looser and denser in structure, since thicker yarn is good to use for it.
In class 10 gloves, thinner yarn is good to use, while such a glove has a more uniform and dense structure due to the increased number of loops per square meter. inch compared to 7.5 class.
Moreover, if you need high precision movements and tactile sensations, we recommend that you choose lightweight models in grade 10, as they fit the hand more tightly, while maintaining its tactile sensitivity.
Where are lightweight work gloves wholesale good to use?
All general construction works - bricklaying, loading - unloading building materials, cleaning the territory, etc. – do not do without work gloves. Agricultural work - weeding, hilling plants, harvesting, etc. - is best done with cotton gloves, as they help protect the skin of the hands from excessive drying, cuts and thorns.
Lightweight gloves are convenient for employees of warehouses and storage facilities for various purposes (except for storage facilities - refrigerators), public utilities workers.
In addition, even when cleaning the premises, it is better to use thin gloves, with the exception of working with chemicals, cleaners and other substances, which recommends to be done with household rubber gloves.
What else are good lightweight cotton gloves?
Thin work gloves wholesale in 3 threads without PVC can be good to use as an inner layer for special purpose gloves and leggings. Workers of special industries prefer to pry on a thin 3-thread so that the leggings do not slip and so as not to spoil the inner layer of the special glove and prolong its service life.
Special gloves for summer
In addition to lightweight knitted gloves, we can also offer specialized hand PPE for working in hot weather.
One of the most common types of summer special work gloves wholesale are nylon gloves with a single latex coating. As a rule, such a model is made of thin, loose-knit nylon, so that the product passes air better, and a latex coating applies to the palm and fingers.
Elastic nylon fits the hand well, allows the skin to "breathe", and a thin layer of latex coating well protects the palm from damage. The main advantages of a latex coating are the ability to keep moisture out and resistance to short-term exposure to oils and caustic substances (acids, alkalis).
In such gloves it is convenient in chores or at a construction site. They are convenient when carrying out repair work inside or outside the building, while cleaning the premises.