How Do Cut Resistant Gloves Work? A Buyer's Guide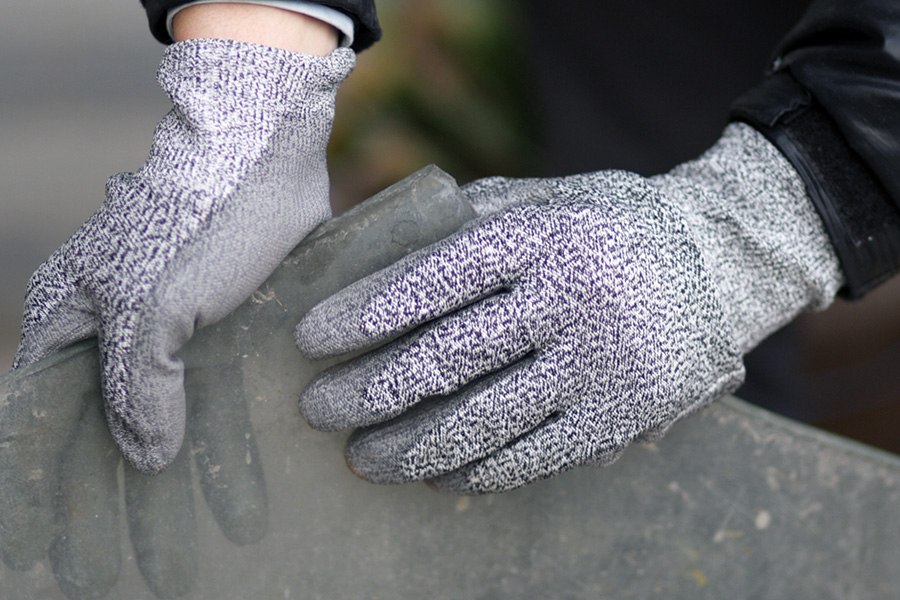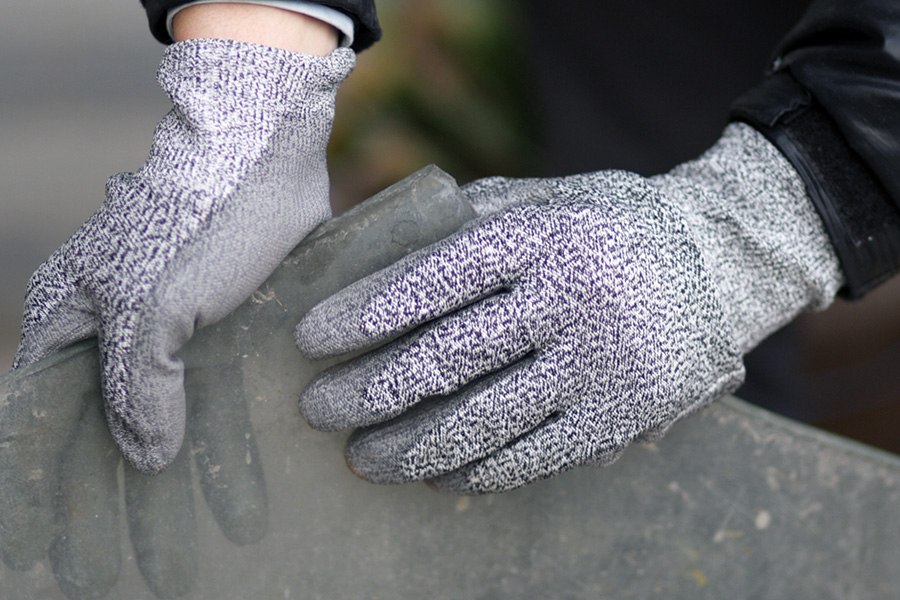 Why Cut-resistant gloves are essential?
The best cut resistant gloves are essential component of PPE for many workers, especially those involved in hazardous work. Gloves serve as the ultimate piece of protection, especially when you face risks on a regular basis.
The choice of cut resistant work gloves should be in accordance with the specific hazards encountered on a daily basis. With the best cut protection gloves, you will protect yourself against injuries.
Millions of workers go to the emergency room every year due to hand injuries. These include punctures, wounds, and any other injuries that could have been avoided if appropriate PPE were worn, especially cut-resistant gloves.
If you feel that you have limited knowledge of cut resistant gloves and the relevant industry standards, please refer to this article as a guide. It contains cut protection glove reviews you can rely on.
What are cut-resistant gloves?
A pair of cut-resistant gloves is safety gloves that, when adjusted and properly good to use, resist being cut by sharp materials, tools and objects. They stand out from other glove categories with their particular cut resistance.
They prevent hand injuries in case of contact with sharp-edged objects such as ceramics, glass, metals and knives.
Such gloves provide a barrier between the hand and the sharp edge of the object that can lead to injury. Cut resistant gloves are the perfect solution for protecting your hand against cuts and cuts. Cut protection gloves categorize according to their specific application.
What's good about safety gloves is that they aren't just cut resistant with sharp edges or blades. They ensure safety against other hazards such as abrasions and punctures.
In most cases, they are made of special composite materials combined with glass fiber, high-performance synthetic yarns and a stainless steel mesh.
How do cut protection gloves work?
A cut resistant glove expects to function depending on the specific level of cut resistant gloves can resist. The cut resistance measures by weight, i.e. in grams. A weight is a specific amount in grams needed to cut or pierce the material.
This is the main reason genuine cut protection gloves undergo testing for measurement. The test results categorize into different levels of cut resistance - from A1 to A9 based on the most recent cut levels determined by ANSI. The cut resistance level bases on the suitability of the glove for protection against cuts and cuts.
Cut resistant gloves affect by other factors such as thickness, comfort and flexibility. This means that no matter how high the cut resistance of the glove is, your productivity will still limit due to poor fit and uncomfortable, heavy or bulky material.
You cannot expect thicker gloves to be as flexible as the rest. If you need a more cut-resistant pair of gloves, you need to make sure that it is not bulky. Gloves should offer great dexterity, correct grip, touch sensitivity and performance.
What are the types of cut resistant gloves?
When shopping for cut protection gloves, it would be great if you took the time to check and learn about the different types of gloves.
Remember that whether you are looking for a protective glove that will give you basic protection for light work and food preparation in the kitchen. A glove with maximum strength and protection when handling poultry and meat, we welcome you with a wide range of options:
Kevlar gloves provide a high level of cut resistance
This is the most popular material or fiber good to use in the production of reliable cut resistant gloves. A synthetic fiber known to provide a high level of cut resistance. The lightweight design makes them comfortable to use, in addition to providing increased protection.
It is one of the most durable materials you can find because it has five times the strength of steel for each unit of weight. Due to their natural flame resistance, Nmsafety gloves perform well in a high temperature kitchen environment. They are perfect for activities related to the preparation of meals, such as in the automotive industry and glass processing.
Spectra cut resistant gloves: providing decent cut resistance
Another category of cut-resistant gloves worth investigating are those based on Spectra fiber. If you're still unfamiliar with Spectra, remember that it refers to a molecular fiber and ultra-high molar mass polyethylene, providing decent cut resistance even in a wet environment.
In addition to being 15 times stronger than steel for every unit weight, its strength is about 40 percent higher than that of aramid fibers.
This strength proves the exceptional durability of the material. Despite the fact that it completely rug and durable, the material is still flexible and comfortable to use. Cut resistant gloves characterize by low density, thanks to which it can float naturally and resistant to moisture.
It is lightweight, which is one of the reasons for which most users feel extremely comfortable while wearing it. It protects users from harsh chemicals and UV radiation.
One more thing that makes the Spectra Cut-Resistant Gloves amazing - they are perfect for catering, restaurant and food processing applications.
NM safety Gloves: a really high cut resistance
The NM safety fiber good to use in some anti-cut gloves made of very high molecular weight polyethylene. Cut resistant gloves have a really high cut resistance. The NM safety glove is durable and durable, without compromising the flexibility of the material and the comfort of users.
This material is popular for its ability to cope with extremely low and high temperatures. It works well for food preparation activities such as dicing, slicing and chopping fruit, vegetables, meat and cheese.
Why wear cut-resistant gloves?
Wearing cut-resistant gloves is important as it reduces the risk of the most common workplace injuries. Being in a dangerous workplace especially makes you more vulnerable to cuts, punctures and abrasions. The problem is that these particular accidents can lead to loss of health.
Cut resistant gloves - a buyer's guide
Whether you are hunting cut-resistant gloves in construction, kitchen, or another industry and working environment, you need to be very careful during the selection process. Find the most appropriate cut resistance level for your job.
One of the effective solutions for finding the perfect cut resistant glove is to confirm the appropriate level of cut resistance depending on the type of safety risk involved
Level 0 - Offers the least degree of protection, so stay away from it, especially if you want your hands to be fully protected.
Level 1 - Uses fabric or material, protecting cuts categorized as cumbersome such as car maintenance or paper cutting. Some of the materials good to use in this case are natural fibers such as cotton, latex and leather.
Level 2 - the cut resistant gloves will be made of a material that provides protection against light cut hazards. Some examples are cuts in the stone, packaging and construction industries. In this case, synthetic materials and heavier fibers such as polyester and nylon are commonly good to use.
Level 3 - uses fabrics or materials to provide protection against a moderate risk of cuts. These hazards are often noticeable in work related to the stamping of light metals or the processing of low-strength glass. In this case, better performance materials are more useful in the construction of cut-resistant gloves.