Best Worker's Impact and Cut Resistant Gloves in 2022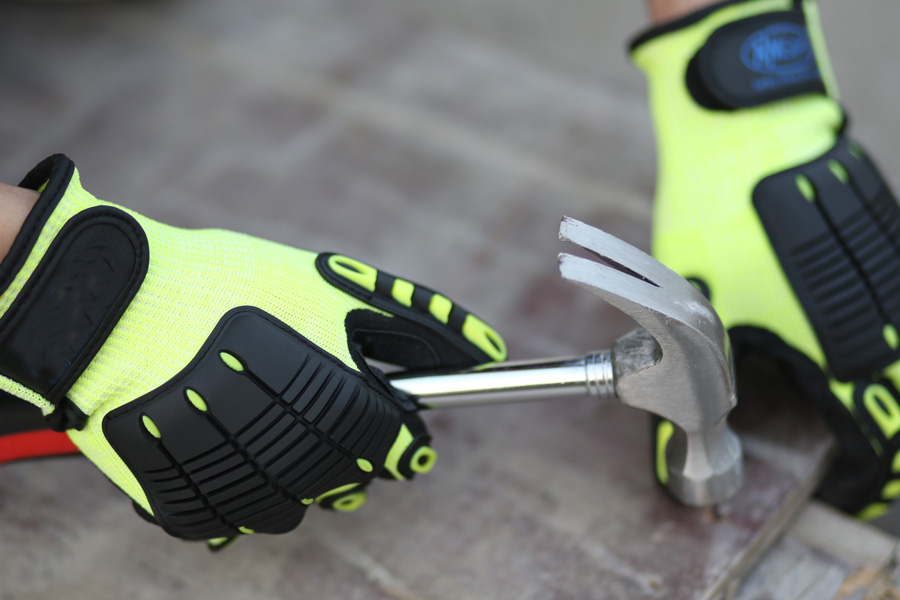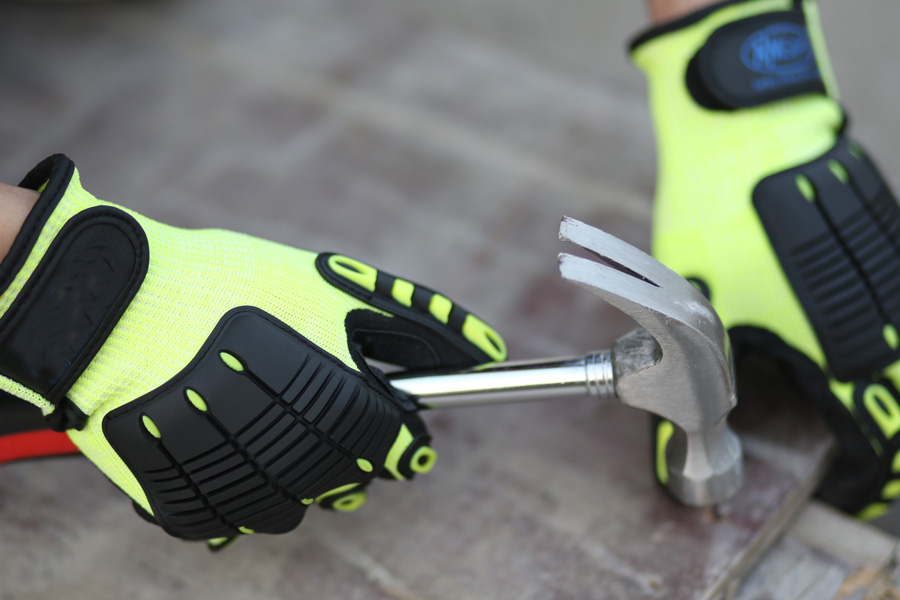 At present, occupational safety is the top priority of factories. Factories Workers are used in protective suits, helmets, and impact and cut-resistant gloves. So, do you know how they are used? What are the uses? Let's learn about impact gloves in advance.
What are work gloves?
Impact gloves are an indispensable product for workers in some specific jobs. It will help protect our hands against some external influences such as water, chemicals, dirt, electrical insulation, etc. Depending on the nature of the work. Impact gloves will be individually designed from different materials. Suitable for each special environment.
In addition to helping to protect hands. Impact gloves are also used to ensure hygiene. Impact and cut-resistant gloves ensure hygiene while working in the electronics industry. Help with food safety and hygiene in the food industry.
The hands are the place to easily contact the protective hand. Protect the hands from the potentially dangerous working environment. With the most dangers at work. Should choose for themselves a pair of cheap labor gloves. They must be of good quality and reputation. To ensure that your hands avoid dangerous hidden agents when working.
Types of labor protection gloves today
Latex gloves are manufactured with the main materials being natural rubber and synthetic rubber. Impact and cut-resistant gloves are present everywhere in the fields of food processing, industry, etc. These gloves are manufactured with the ability to have good elasticity.
Bringing comfort and dexterity to the user. They help protect hands under external agents such as grease, detergents, etc. In addition, some specific lines also have a good puncture and cut resistance. However, it is still not possible to replace the line of specialized gloves.
Protective wool gloves
Wool gloves are made from the main materials cotton, fabric, and wool yarn. Impact and cut-resistant gloves are used in some heavy work. They are often in contact with sharp, pointed, high-friction surfaces, etc. To increase grip and create a smooth feeling when working. They are also coated. A thin layer of PU rubber in the palm or finger.
This line is durable, does not stretch or ruffle, comfortable to use. Cheap woolen labor protection gloves are popular and used by many people.
Leatherwork gloves
This is also a popular line of gloves made with leather as the main material. Some types of leather are used such as cow skin or artificial leather. The common feature of this line is that it has a good grip.
Yellow leather impact and cut resistant gloves
This is a multi-purpose impact glove line. Produced with the main material is fabric, yarn or cotton. Most of this line is applied in fields such as agriculture, construction, auto repair, motorbike.
Fiber labor protection gloves
This line is made of fabric, wool or cotton yarn. Helps protect human hands to limit friction and reduce injury during normal work. Moreover, there is also a line of cloth gloves covered with a thin layer of plastic or young rubber. This type is superior to pure cloth gloves.
They offer better puncture resistance. Better cut resistance and increased grip and comfort. This impact and cut resistant gloves are also capable of protecting hands under mildly alkaline chemicals and materials.
Anti-electric gloves
This type of glove is specialized for use in the electrical industry. Produced the main material is a synthetic rubber. Depending on how thin and thick this bag is. The ability of its points is also different.
Moreover, they are divided into three main categories. Low voltage insulating gloves, medium voltage insulating gloves, and high voltage insulating gloves. We should choose carefully before choosing to buy to suit the nature of work.
Heatproof impact and cut resistant gloves
This normal heat-resistant glove is mainly manufactured from leather, asbestos, etc. They equip with many layers. The heat resistant type with high strength is usually cotton and polyester fibers. Used in environments with high temperatures such as iron smelting, steel smelting, etc.
The inside of gloves is often padded with a layer of soft cotton or foam to help absorb hand sweat. The design is designed to fit comfortably, and convenient to use.
Medical gloves – food
These gloves are manufactured mainly from synthetic rubber. Moreover, this type of glove is commonly used in the medical industry. To ensure safety during work. The type of gloves commonly used today is nitrile medical gloves.
Types of impact and cut resistant gloves
There are two main types of cut-resistant gloves:
Steel-cut resistant gloves are mainly manufactured from finely knitted metal threads. Usually used for workers working with iron door machines.
Cut-resistant fabric gloves are mainly manufactured from synthetic fabrics. This type has good abrasion resistance, puncture resistance from knives or sharp objects, etc.
Currently, there are many occupations where the working environment is toxic. Workers' hands are in direct contact with materials. Materials can cause damage to the body.
Moreover, impact gloves protect hands and wrists from dangers. Because of the high demand. There are now many types of impact and cut-resistant gloves on the market.
Types of labor protection gloves
Fabric Impact gloves
Cloth impact gloves are manufactured from the main raw material fabric. The fabrics often used for impact gloves are woolen fabrics and spandex fabrics. Moreover, bringing the ability to close to the hand, comfortable, easy to move. At the same time, the work is made of fabric. So, it has the lowest cost of all types of impact gloves.
In addition, some improved cloth gloves attach rubber particles to the fingertips. Improve the ability to protect workers' hands.
Work gloves made of fabric
Since impact and cut-resistant gloves are made of fabric. The gloves also offer a low degree of hand protection. Moreover, it is anti-friction, dirt, and low heat. Fabric impact gloves are suitable for workers working at construction sites. Suitable for the main job is to carry, hold, pull, carry.