Purpose of wearing Heavy duty Gardening Gloves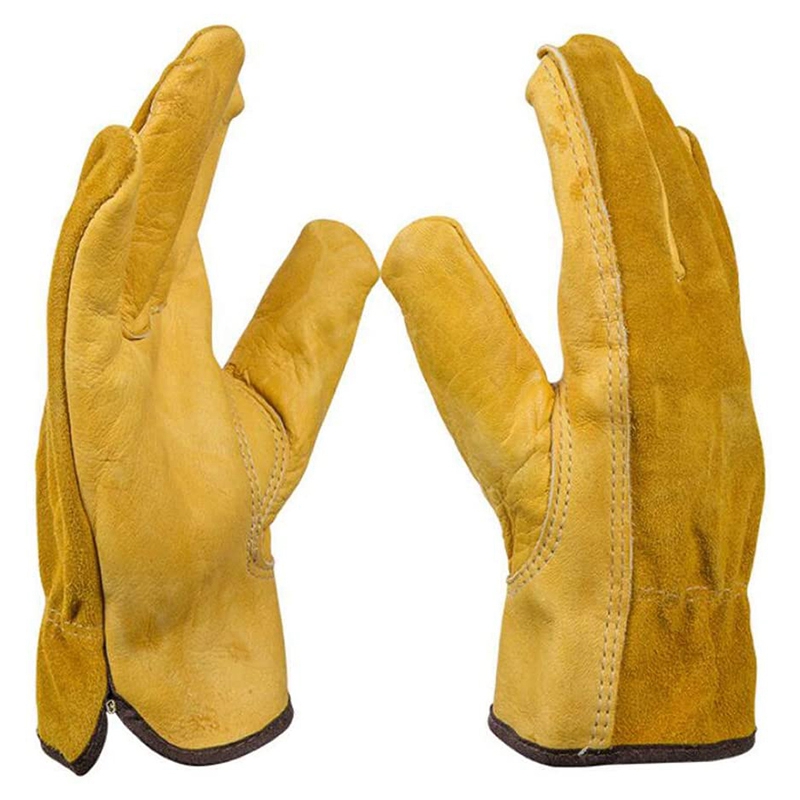 Heavy duty gardening gloves are constructed of leather, a durable material that offers resistance to a variety of things. Because a gardener is always working with objects like sticks, soil, and rocks that might cause cuts and scratches, this is why you should put on gardening gloves to protect your hands when working in the garden or on the lawn. Depending on your specific requirements, there are several types of gloves. In addition to keeping your hands clean, gloves may shield your hands from tiny bites, prickles, caustic liquids, and sharp objects, depending on their durability. Hardware stores, garden centers, and several shops for gardening supplies all sell gardening gloves.
Although not everyone considers it crucial or essential to wear gloves when working in the garden but if you want to prevent thorn pricks, splinters, or painful blisters you must use these gloves when working. Gloves can protect your skin from injury and keep your hands safe. However, the style of gardening glove you select is just as important.
Put your safety and protection first and look into different solutions if you believe your standard gardening gloves won't be adequate for the work at hand. Only the best in safety gloves, with the greatest levels of abrasion, cut, and puncture resistance, are offered in our extensive selection of heavy duty gardening gloves.
These Heavy duty gardening gloves can protect a person from several mishaps that can occur while working. The material used in their construction makes them able to shield your hands from all mechanical dangers, including cuts, impacts, fluids, shock, temperature changes, thorns, and oil. Despite being quite light to wear, these heavy duty gardening gloves are sufficient to give ease in material handling and slip resistance.
Read more: A Quick Guide to Heavy duty leather work gloves 
Why you should use heavy duty gardening gloves?
These gloves can be used for several purposes:
Protection of hands:
Gloves must be worn during gardening while working because hands might become dirty and dirt can penetrate in nails making them filthy. Gardening gloves can be used to protect your hands. They keep your hands, fingers, and nails dry and clean.
Defend from infections:
Working in a garden with thorny plants increases your risk of suffering cuts and scratches. Wearing gloves is a must-do measure to protect oneself from an infection that can be caused when these cuts and wounds are left untreated for a longer period.
Avoid calluses:
When a person is working for a longer time the area of the skin which is subjected to friction can get thick and hard. This thickening and hardening of soft tissue are known as callus. So, to avoid this condition one must wear gloves.
Safety from chemicals:
Chemicals like fungicides and insecticides are used to kill fungi and insects respectively are used while gardening. As we know that exposure to these chemicals for even a shorter time can lead to harmful consequences so, protection from these hazardous chemicals is crucial. This protection is simply offered by gloves.
Protection against worst garden pests:
Caterpillars, aphids, and cutworms, three frequent destructive garden pests, can hurt gardeners as well as destroy plants. Gloves are the greatest choice to protect oneself from the stings of these insects and pests.
Prevention from fungal infection:
Rose picker's disease, often referred to as rose gardener's disease or sporotrichosis is a frequent condition. It happens when the fungus enters the skin by a minor cut, abrasion, or puncture, as one caused by a rose thorn. When someone has been handling contaminated plant materials, the hand and arm are frequently affected by the most prevalent type, cutaneous sporotrichosis. The main symptom of this condition is the development of painless red or purple lumps as a result of this. By using heavy duty gardening gloves in the garden, this sickness may be avoided.
How to select the best suitable gloves?
Suitable size:
Fit matters when selecting garden gloves, of course. Try the gloves on if you can to ensure that they are the right size and snug enough to prevent slipping.
Understand the risk you can face while working:
Safety gloves' main purpose is to lessen hand injuries. Splinters, bug bites, and many other things might hurt our hands when performing basic tasks like gardening. Lightweight gloves are used for little tasks. Determine the types of injuries that could occur during heavy liftings, such as burns, squeeze injuries, and crush injuries. Select heavy-duty gloves that can resist harm from these types of dangers. In the chemical business, use cushioned gloves made of chemically resistant material. Think about the gloves, which can lessen stress by offering compression and support.
One thing to keep in mind while selecting gloves is that your gloves must not create any kind of hindrance or resistance in your ability to do necessary gardening tasks. It's crucial to spend money on safety gloves. Choose a product from a reputable and dependable brand if your line of work necessitates hand safety in daily life. You may also read customer evaluations for a certain brand and contrast them to see which is ideal for you.
Conclusion:
Now that you know why it's important to wear these heavy duty gardening gloves and how much protection they can provide, it is now suggested that to wear these gardening gloves before performing a necessary gardening task so order your gloves right away as they are readily available in a huge selection both offline and online. Let's say you desire high-end materials that offer certain protection. In that situation, we advise getting your gloves from NMSafety because they are the sole dependable supplier whose products never fail to astonish with their quality. Since 1998, NMSafety has concentrated on providing a comprehensive selection of safety gloves for several manufacturers all around the world.