A Quick Guide to Heavy duty leather work gloves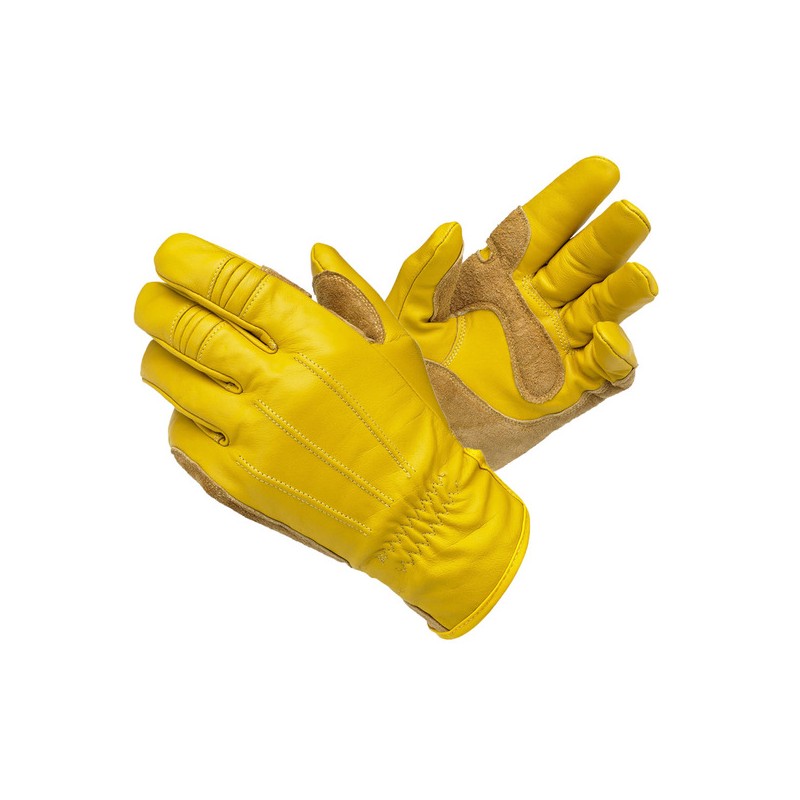 Work gloves, which cover and protect the hands from the wrist to the fingertips, are personal protective equipment worn during work.
Heavy duty leather work gloves:
There are so many options for leather work gloves, there is nearly always "the ideal" one for a particular job. It might not always seem easy to find that glove, though. You may restrict the field of options and make a knowledgeable choice by being aware of the variations between the features that are offered.
Since ancient times, people have worn leather work gloves to protect their hands. For both professionals and non-professionals, leather work gloves have been a mainstay over the years. High-quality leather work gloves are the best choice for the majority of interior and outdoor home care tasks, such as electrical work, gardening, and regular home maintenance.
This article will go through the fundamentals of leather work gloves, whether you're searching for a strong and sturdy professional-grade glove or something more simple and lightweight for the necessary tasks of gardening.
Read more: Step-by-step guide on how to clean gardening gloves
Qualities of heavy duty leather work gloves:
It should go without saying that leather is an excellent material for work gloves. Because of its variety of benefits, leather has long been a preferred material for work gloves.
Because of their strength and durability, leather work gloves offer resistance to being cut and punctured.

In addition to being durable, these gloves are considered convenient in other ways like they are simple to wear and work with. A soft, form-fitting glove is ideal for prolonged usage.

Heavy duty leather gloves are latex-free, making them acceptable for usage in settings where staff members could come into touch with members of the public.

Heavy duty leather work gloves offer the best grip control needed while picking up objects and holding them for an extended period.

Leather is the perfect protective material for many types of jobs, from welding to yard work, due to its protection and flexibility. Additionally, technical advancement has improved the quality of even basic leather work gloves. For instance, advancements in the tanning process for leather have made it feasible to minimize shrinkage and enhance protection from impacts, cuts, and punctures.
Types of leather work gloves:
Leather is used to make a wide variety of gloves since it is a strong and adaptable material. We have several kinds of leather work gloves, and we've listed them below along with the most typical duties and tasks they are used for.
For the production of leather work gloves, there are four primary types of leather. These include goatskin, deerskin, pigskin, and cowhide. Based on the intrinsic qualities of animal leather, each variety of leather offers varying degrees of comfort, durability, dexterity, and protection. Each sort of leather is then categorized as cut or split throughout manufacture, indicating the quality level.
Cowhide:
One of the most widely used leathers, making it very affordable.
They provide a high degree of dexterity and toughness.
A high degree of puncture and abrasion resistance is also offered by this type of leather gloves.
It becomes rigid after drying and after being wet they start losing elasticity.
Pig skin:
These gloves are famous for the delicate material used in them, porous leather that creates incredibly comfortable gloves.
Even after frequently being wet, leather is moisture and water-resistant and remains smooth and unbreakable for a longer period.
Unlike cowhide, these gloves do not keep hands as warm.
It provides more dexterity and breathability compared to leather gloves made up of cowhide.
Deerskin:
Leather gloves made up of deerskin are suitable for situations where dexterity is crucial
Similar to pigskin in softness and elasticity; provides excellent dexterity and pliability
Consistently wet without the leather becoming stiff.
Offers High flexibility results in form loss when subjected to harsh wear.
Most cozy, but least strong and abrasion- and puncture-resistant
Similar to cowhide, breathability is restricted.
Goatskin:
These gloves despite being repeatedly moistened remain flexible.
They are considered superior over pigskin in terms of dexterity, flexibility, and breathability
A lower level of toughness is offered by them.
These leather work gloves offer cowhide-like resilience to abrasion and puncture but are not as effective at keeping hands warm as cowhide.
Applications:
The gloves made from various types of leather are suitable for use in many different areas, such as construction, landscaping, automotive, industrial operations, welding, and packaging.
Leather gloves for carpentry, electrical work, house maintenance, and other tasks gloves that are multifunctional, snug-fitting, and lightweight with exceptional dexterity are necessary.
Heavy duty leather work gloves can be used for rigging and mining purposes. Our Original leather work gloves are a fantastic solution, offering excellent dexterity and Thermoplastic Rubber shields covering the knuckles and backs of fingers for impact and abrasion protection. Even the little finger has a touch-screen surface so you may use your phone without removing your gloves.
Conclusion:
Gardening chores may be hard on your hands, especially if your gloves aren't made to handle the dangers of dirt, liquids, brambles, and other gardening-related risks. Our selection of heavy duty leather work gloves is made to shield your hands from a variety of dangers. We believe we offer the best work gloves for gardening in our assortment. They are ideal for protecting workers' hands from wounds, bruising, dust, and debris. The gloves are made for excellent grip, comfort, and dexterity. Some of our work gloves even contain palm and finger padding, which offers excellent palm and finger protection all day long. Additionally, they offer warmth when working in chilly environments. When working on a worksite, gloves should always be worn because you will be handling and lifting tools and equipment. Gloves offered by NMsafety are both durable and comfortable at the same time. Whether you need strong chainsaw gloves or lightweight, flexible gloves, we have what you need.