Heavy Duty Winter Gloves Worth buying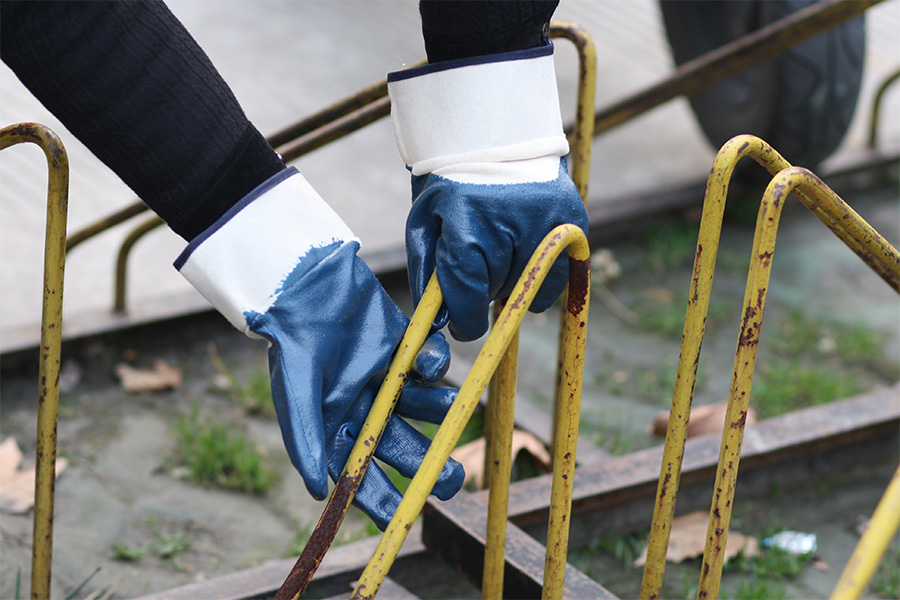 Introduction:
Winter Work Gloves:
These heavy duty winter gloves are the most worthy and best option for those who must deal with cold and snowy weather. Workers must wear these heavy-duty winter gloves for demanding tasks since they have the appropriate winter workwear because they provide thermal insulation and improved grip and comfort. These gloves have a moisture-wicking property that keeps your hand dry and warm for longer. These heavy-duty winter gloves are suitable for winter leisure activities such as skiing and snowboarding, going out, driving, hiking, paragliding, and backcountry trips, instead of doing jobs.
Tangible Benefits of Donning These Winter Work Gloves:
These heavy-duty winter gloves are the most useful and a primary choice of workers that used to work in cold regions. These work gloves have many worthful characteristics. A few of them are as follows:
Major hand protection:
It would help if you supply your employees with personal protective equipment ( PPE) so they'll keep their hands safe and comfortable in the freezing temperatures. This is exacerbated by the winter's hardships, making it difficult for anyone going out to do their professional work throughout the winter season. These heavy-duty winter gloves are an absolute must at this time, mainly if your job entails threats that could threaten your workers' safety.
Read more: Best Heavy-Duty Latex Gloves from NM Safety
The insulating power of these work gloves:
These reasonable and efficient heavy-duty winter glovesproffer insulation for your workers' hands, protecting them from the dangers of subzero weather. Heat exhaustion and dehydration are two of the most severe problems workers confront throughout winter. These problems can also be avoided by the use of these protective work gloves.
Protection against hand swelling and pain:
These heavy-duty winter gloves aid in keeping your hands warm and comfortable. Cold climates can be helpful and a key source of muscle pain and other symptoms. When the temperature is hard, it's typical to experience joint difficulties, especially on our wrists. In addition, the slight compression in these hand warmers safety gloves is to weaken the circulation and helps to minimize soreness and inflammation in the joints.
Hand's Joints protection and cut level:
To preserve the hand's joints and muscles, these gloves are made to absorb and disperse effects to the palm, fingers, and knuckles. Cut level protection ranges from 4 to 5 on the palm, fingers, and thumb. Multiple spandex flexes on the hand's back promote circulation, calming the worker's hand and relaxing.
| | |
| --- | --- |
| Benefits | Drawbacks |
| Their use will keep your hands warm so that you neither feel any difficulty in doing your tasks even in very cold climates. | Donning low-quality and inefficient gloves will freeze your fingertips freeze, and you have to face difficulty and hands shivering during your task. |
| Use of these safety gloves keeps your hands dry that you ensure you have the stability and hold you need to maintain control of the vehicle you're driving | Using unstable and extra warm gloves may cause sweat on your hands, losing the vehicle's hold. |
| Using these high gripping heavy-duty winter loves makes it ideal for the workers to have a grip on frozen materials and instruments. | The use of low-gripped gloves for the worker may loosen the grip on the material as a result. The material will drop from their hands. |
| These heavy-duty winter gloves have made with a durable and flexible material that makes them easy to bend. | Gloves made with non-flexible material don't have stretchability and can't bend. |
| These gloves have been tested to protect hands against cold temperatures and injuries in cold weather. | Wearing the least protective gloves in cold climates will harm you and protect you from severe hand injuries. |
Significant Details About These Wholly Efficient Winter Wind Gloves:
Handling sectors: These heavy-duty winter gloves are primarily used in the development, mechanical, roofing, and construction industries, among other things.
Durability: There are highly durable because of the quality synthetic material that makes them challenging and strengthy.
Qualities: These gloves have a firm exterior and are resistant to shrinkage. These have sensitivity and a comfortable grip with stretchable portions for improved agility and control.
Materials: The neoprene in the knuckle makes it easier to flex. The stretch spandex back allows for extreme stretchability and breathability. The synthetic leather palm with foam within provides long-lasting toughness, added protection, and cut-resistance.
These light layers are advantageous because they have three unique properties:
The moisture on your hand will be driven away.
Boost the amount of thermal insulation.
Extremely simple to clean.
Compatibility: These gloves are savage; however, you can save time by removing gloves for the touch screen contact as these gloves have touchscreen compatibility.
Final Words:
You are now aware of what heavy-duty winter gloves are and the advantages these safety gloves have. People are hesitant to invest in protective and cut-resistant gloves, although they are required to protect your hand's back and fingers. You can buy these safety gloves from different brands accessible both online and offline. However, in your power to make a better decision, we are here to help. We recommend NMSafety because they are safe and responsible.