3 Best Types of Cut and Impact Resistant Gloves in 2022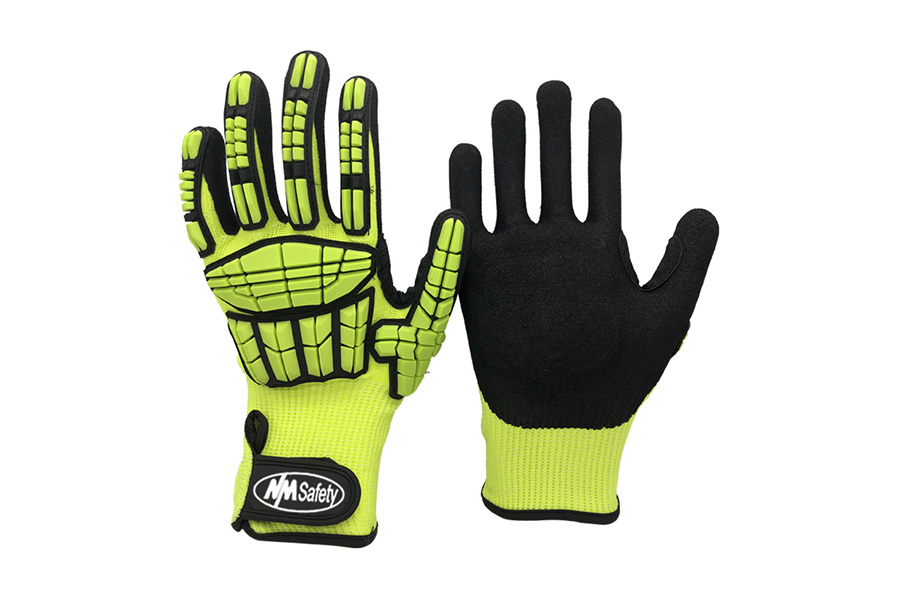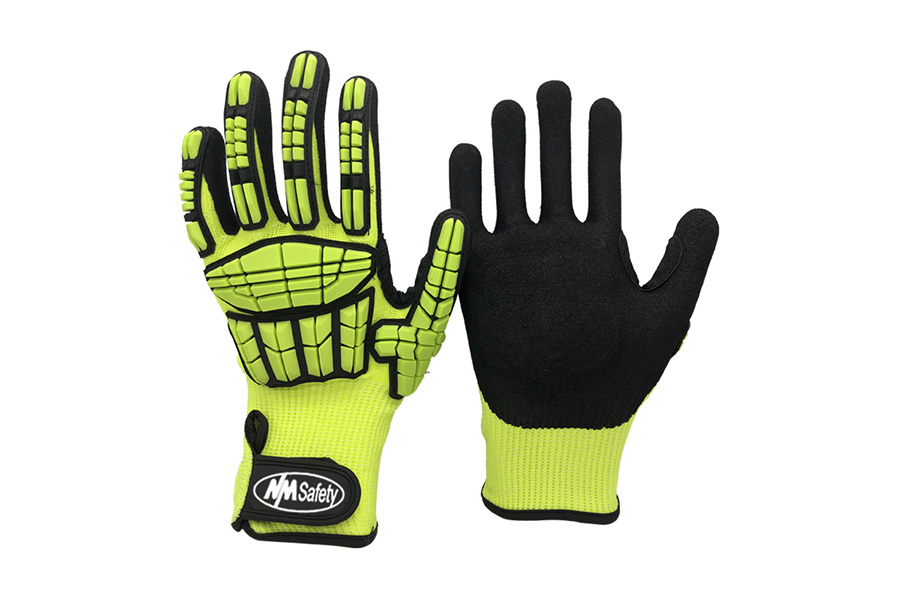 Do not use sharp objects to pierce gloves directly
Although cut and impact resistant gloves are puncture resistant. But that doesn't mean you can use a sharp object to stab the glove directly. If you have to work with such junk, you need to use specialized cut-resistant gloves.
After use, do not throw the gloves around
Regardless of the furniture, if you leave it untidy. In addition to your home space will be messy, but the items that are not well maintained are also very quickly damaged.
The same goes for rubber gloves, after using them you should also put it neatly in its place. When you need to use it, you won't waste time searching and the quality of the gloves will not affect much.
Use cut and impact resistant gloves for different jobs
To ensure hygiene as well as increase the life of rubber gloves, for each job. You should use a separate pair of gloves. For example, gloves good to use for washing dishes will be different from gloves good to use for washing clothes, gloves for cleaning toilets, etc.
Keep gloves clean and dry
For household rubber gloves, after use, you should wash them with clean water with a little soap. Hang them upside down to dry naturally in a cool place, away from sunlight. As for electricity-resistant rubber gloves, you need to follow the manufacturer's separate cleaning regulations. Do not clean them yourself.
Do not fold gloves
Maybe this will be a habit of many people, but you know, the habit of often folding these cut and impact resistant gloves after use will reduce the quality of the gloves. Because, folding gloves will form a fixed fold, over time this fold will quickly be punctured, damaged.
It is best to hang them upright or put them in a storage box after use.
Nam Long is one of the oldest units in the field of rubber gloves production including industrial, household and multi-purpose rubber gloves. The highlight of Nam Long rubber gloves is the use of 100% natural rubber raw materials, no harmful chemicals in the production process.
The use of organic colorants from Switzerland, absolutely Safe for users and even in contact with food.
Cut and impact resistant gloves: high durability and ease of wearing
Nam Long rubber gloves have many models, types and sizes for you to choose according to your work and hand size. In addition, with good grip, high durability, comfort and ease of wearing, especially thanks to the integration of anti-bacterial and deodorizing technology, when using Nam Long rubber gloves, you will be completely assured of Doesn't smell like other gloves.
Above are some tips that you can refer to choose to use and preserve your non-tear rubber gloves to stay beautiful and clean for longer.
The best types of work protection gloves today
Cut and impact resistant gloves provide the best hand protection at work. This is an indispensable product in the labor protection kit that you need to equip when working. Gloves are important to avoid dangerous agents from chemicals, cuts, scratches, or heat.
Protective gloves offer a solution to all hazards, you must choose the right gloves to suit each job. We provide a variety of gloves so that customers can rest assured to choose with high quality and competitive price.
What are protective gloves?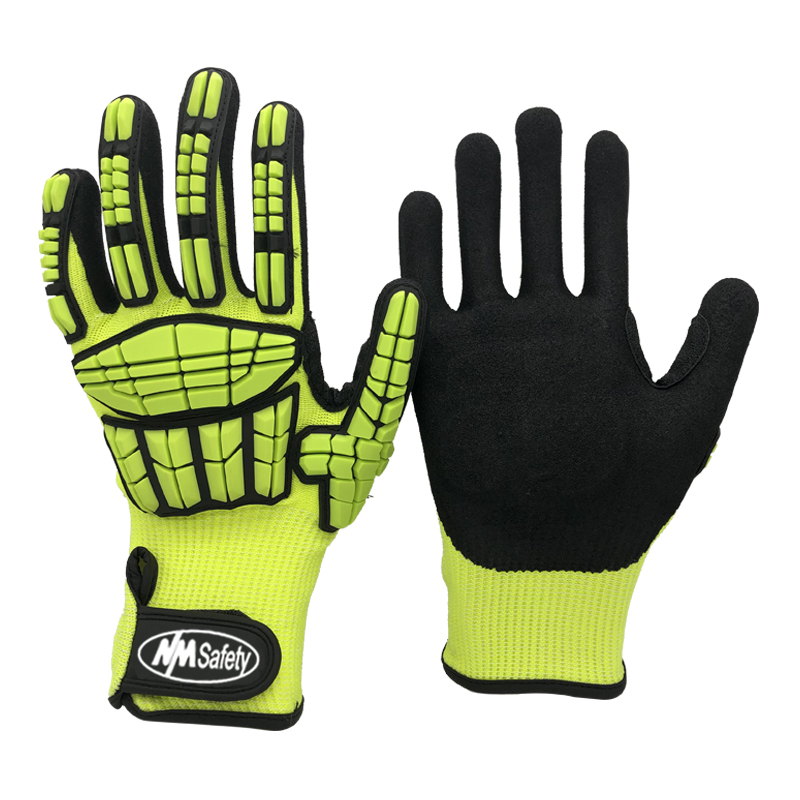 Gloves are necessary equipment to protect your hands when working with the possibility of contact with hazardous agents such as: water, chemicals, cuts, burns, cold temperatures. Therefore, cut and impact resistant gloves is designed with different materials to suit each working environment.
Each person's hands are very important, often exposed to hazards when working. Therefore, using protective gloves regularly will contribute to your protection in occupational safety.
Besides labor protection gloves, gloves are also suitable for use in food safety and fields related to electronics, electromagnetism.
Some types of gloves and functions good to use a lot today
We refer to some of the most commonly good to use gloves today and their functions so that you can choose the right one for each job to use effectively, safely and economically.
Medical gloves
Medical cut and impact resistant gloves are commonly good to use tools in hospitals and clinics for the medical and beauty industry. They are made mainly of natural rubber or synthetic rubber, which is thin but tough and difficult to tear to ensure sterility, safe sterilization during work, especially surgery.
Chemical resistant protective gloves
Chemical resistant protective gloves are made from synthetic rubber that is resistant to corrosive chemicals from bases, mild acids. Depending on the type of chemical, you choose a glove with a large thickness and integrate many different features to match the chemical resistance of the glove.
Protective rubber gloves
This is a common type of cut and impact resistant gloves good to use by housewives, seafood processing industries, food, household appliances. With many outstanding advantages, low price helps users to protect their hands from many harmful agents during work.
Protective gloves made of fabric, cotton yarn
Fabric, cotton yarn is a common material good to use to make gloves. These gloves have a large thickness to help users carry heavy objects, making their hands smoother and safer. In addition, this glove is good to use for gardening, building construction, motorcycle repair, auto and other light activities.
Plastic coated cloth gloves
Cloth gloves upgrade with an outer layer of plastic to help waterproof. They improve frictional grip to support more effective carrying tasks.
Protective leather gloves
Leather cut and impact resistant gloves provide good grip, insulation and durability. This product with good insulation and electrical insulation. They are often good to use in welding, arcing, assembling electrical lines with insulation characteristics and high temperature resistance to protect users' hands safely.
Cut resistant protective gloves
If you often come into contact with metal pieces, cuts. You should use cut-resistant protective gloves. They are usually made from metal materials woven into mesh or strong cut-resistant leather and plastic.
Heatproof gloves
Heat resistant gloves are usually made from plastic or fabric. They are good to use in cooking and housework for chefs. You can expose to high temperatures when cooking or oil splashes in your hands. They still not affect you. Therefore, depending on the level of heat, the cut and impact resistant gloves are good to use with different materials.