Why Work Gloves Manufacturers are important?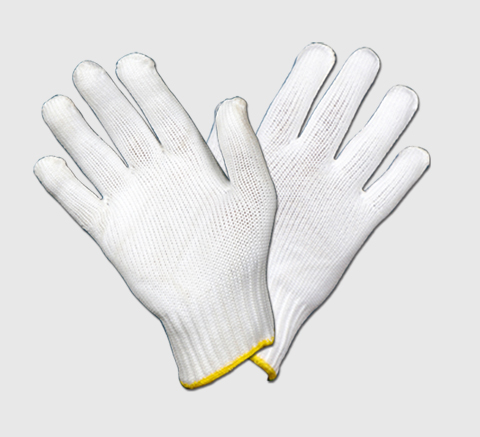 Gloves are essential safety equipment for many industries. But with so many work gloves manufacturers available in the market it can be tough to know which ones are right for you. Therefore, NMSAFETY presents all you need to know about the work gloves manufacturers.
What are work gloves?
Work gloves are important because they protect your hands from potential hazards on the job. They can also help to improve your grip and prevent your hands from becoming sweaty and slipping on tools or other objects. In addition, work gloves can help to protect your hands from cuts, scrapes, and other injuries.
How to take care of your work gloves?

One most important thing to take into account is that you should take well care of your work gloves to get high performance from your gloves

It is very important to wash your gloves after doing your job, for instance, if you deal with chemicals, washing gloves with soap is the best option before removing the gloves, otherwise, you may get a reaction.

For storing your gloves properly you should fold them, you can pack them in a plastic bag, and can store your gloves in a cool, dry environment.
Who are work gloves manufacturers?
Manufacturers produce gloves that are designed to protect your hands from the specific hazards of your industry. They will have different gloves made from different materials and offer different levels of protection. Choosing work gloves is a wise decision because you need to ensure that your hands are protected from the hazards of your industry.
The benefits of buying gloves directly from the manufacturer

Work gloves are an essential part of any safety plan, and their importance should not be underestimated. Whether you work in a factory or office, chances are you will need to wear gloves to protect your hands from potential hazards. Most people don't think twice about the work gloves they wear. But for those who work with their hands daily, the right gloves can mean the difference between a good day and a bad one.
There are many advantages of buying work gloves directly from the manufacturer:

To avoid receiving low-quality gloves at high prices when you purchase from a wholesaler or retailer, it is always more cost-effective to buy directly from the manufacturer rather than using a middleman. This is because manufacturers are the ones who produce things, so if you purchase work gloves directly from the manufacturer, you will receive a product of the best standard.

Buying gloves from a manufacturer will also benefit you in terms of the customization facility, as you can choose size, color, and material and can then print your logo on the gloves, whereas retailers and wholesalers lack this facility.

When you buy directly from the manufacturer, you will get work gloves at lower rates than those of wholesalers or retailers. Wholesalers and retailers have their commission attached to the products they sell. They purchase goods at fewer prices from manufacturers and sell to customers at 10 to 20% high prices
The best work gloves manufacturer

NM SAFETY is the best gloves manufacturer. We have been making gloves for over 20 years and have a reputation for making high-quality, durable gloves. Our gloves are made from a variety of materials, including leather, synthetic leather, and nitrile.
We have a variety of coatings which include form latex, sandy latex, PVC, rubber, uncoated, water-based PU, crinkle latex, and sandy nitrile. We use various linings like HPPE, glass fiber, steel fiber, aramid fiber, cotton jersey, Nylon, Terrycloth, Spandex, Cool Max, Poly Cotton, Flocking, Acrylic, and Carbon. We not only manufacture work gloves, but we also manufacture labor gloves, Cut Resistant Gloves, Impact Resistant Gloves, Oil Resistant Gloves, Winter Work Gloves, Liquid Proof Gloves, Anti-Static Gloves, Antibacterial Gloves, Heavy Duty Gloves, Garden Gloves Household Gloves, Touch Screen Gloves, Leather Gloves / Welding Gloves, Cut Resistant Sleeves, and Disposable Gloves
NMSAFETY work gloves manufacturing process

We use a process called "dipping" in the manufacturing of gloves. The use of synthetic rubber in gloves is beneficial. Using this technique, liquid latex is applied to ceramic or iron placers molded into the shape of hands, and the objects are then left to dry. After that, a container filled with calcium carbonate or calcium nitrate liquid is used to flocculate, submerging the formers. To facilitate the formation of polymers, we apply an activator. We ensure that the latex is evenly distributed throughout the area of the formers. Then the formers are put into a chamber filled with combined mature rubber after going through one light drying process. Latex and various other substances are combined to form cumulative mature latex. The percentage of latex is under strict management and control because it has such a big impact on the performance, durability, and specifications of the final product. The final step is washing, which involves immersing the formers in boiling water to remove any peptides, moisture contaminants, and other substances that may have remained after the process. The accumulation of drained compounds must be avoided, so this must be done without first replenishing the water.
Our best products
In general, all of our products are the best but here we are listing some of the most selling products that we recommend you to try.
NM1355
NM1350
NM1350P
NY1350FRB-PET
Conclusion

In the end, NMSAFETY feels pleased to present some tricks that you can use to reach reasonable work gloves manufacturers.
Always check for their certification
Read reviews about manufacturer
Check their product descriptions.
Location of the production unit and sales point.
The Capacity of production and size.
Whether he is an exporter or importer
Consider the aftersales services.