Here is the work gloves factory you're looking for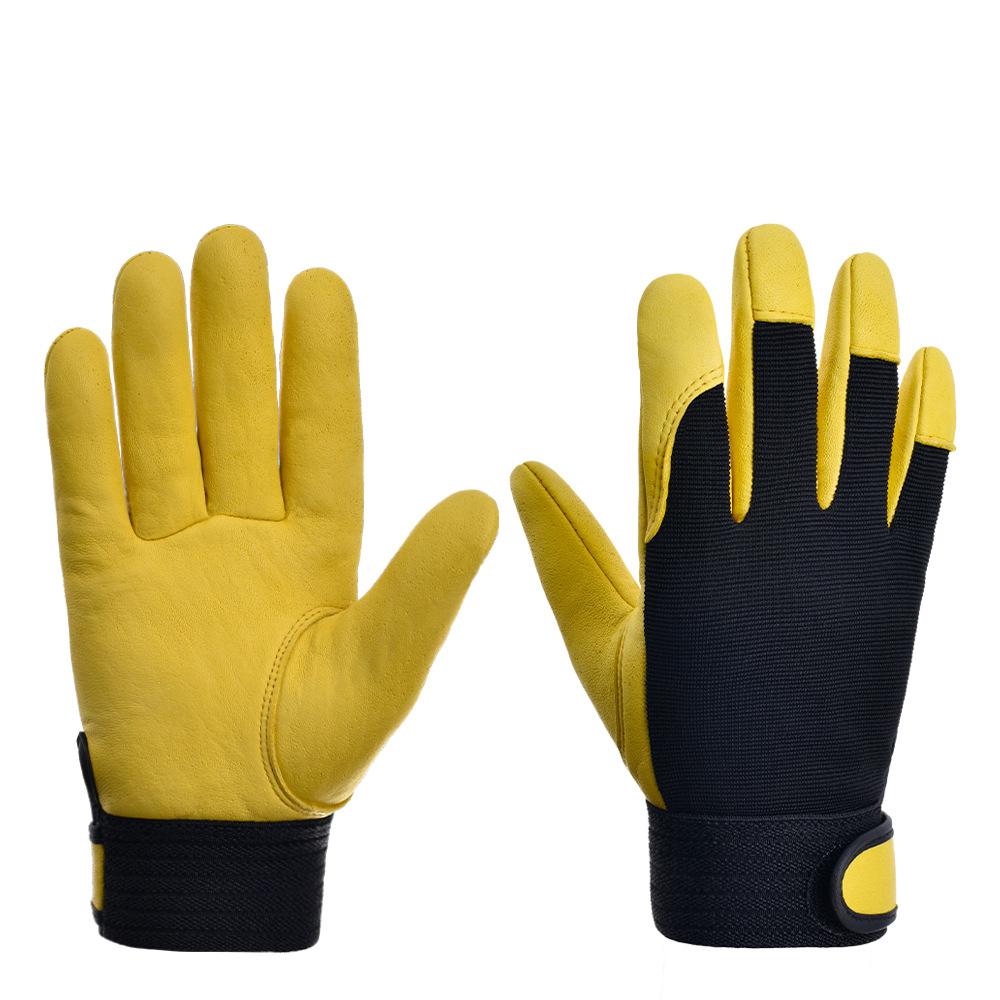 Work gloves factory

A gloves factory is a place where gloves are manufactured for use in various settings. The factory usually has a variety of machines to make different types of gloves. Workers in the factory use these machines to make gloves. There are many kinds of work gloves available on the market, but not all of them are created equal.
Most people think of gloves as something you wear to keep your hands warm in cold weather. However, gloves are also an important piece of safety equipment and are required in many workplaces. Gloves are made of many different materials, including leather, fabric, and metal, and are used for a variety of purposes, including protection from elements, chemicals, or injuries.
How does a work glove factory operate?

The gloves are manufactured in a factory by using a process of dipping technology, where the formers attain the shape of the hand and then they are dipped into liquid latex and then placed for drying. After this, the formers are dipped into a tank containing the solution of calcium carbonate. After some time the formers are dipped into a latex tank, and in the end, they are dipped into water to dissolve the proteins.
Where can you buy high-quality work gloves?
Buying work gloves is not an easy job as there are a lot of brands, factories, and suppliers on the market. We are here to make this job easier for you.
NMSAFETY gloves factory is a great place to find the perfect pair of gloves for your next project. The factory was founded in 1998. Whether you need gloves for welding, gardening, or construction, you can find them here. Our company produces a variety of work gloves, including those made of cotton, leather, and nitrile. We also offer a variety of colors and sizes to choose from.

We have three factories in different provinces and cities of china: the Jiangxi Factory, the Nantong factory, and the Shandong factory. We also have a branch in Canada.

Our company produces a wide range of gloves for every industry, the name of our products are listed below:
General Work Gloves
Cut Resistant Gloves
Impact Resistant Gloves
Oil Resistant Gloves
Winter Work Gloves
Liquid Proof Gloves
Anti-Static Gloves
Antibacterial Gloves
Heavy Duty Gloves
Garden Gloves
Household Gloves
Touch Screen Gloves
Leather Gloves / Welding Gloves
Cut Resistant Sleeves
Disposable Gloves

NMSAFETY work gloves factory

These gloves are overall a good treat when it comes to personal protective equipment and is mostly used for sanitization and industrial purposes. These gloves have cut-resistant, heat-resistant, chemical-resistant, and germs-resistant properties. You should not use them to perform heavy-duty tasks or in tasks that require a high level of perfection.
Types of work gloves

Our factory manufactures four types of work gloves that have different materials, lining, coating, and lead time.

During the manufacturing process, we use an extra coating of gloves to provide a high level of safety also; this latex coating increases the grip of the wearer. Latex is in general a natural rubber that is comfortable and doesn't cause irritation to the wearer. They can easily withstand high temperatures and chemicals.

These gloves have super oil and liquid resistance because of the synthetic rubber coating which increases the grip and provides the best protection against infections, cuts, punctures, harsh cleaning acids, and other injuries.

The difference between nitrile and form nitrile gloves is that these gloves have a sponge-like coating that observes the oil which makes them oil and lubricant resistant

These gloves are ideal for breathability and flexibility but are not so durable.
Precautions for using our work gloves

We know how important gloves are when it comes to ensuring protection against chemical reactions; therefore we present some precautions that we believe you should know for your safety and hygiene.

Remove gloves right after using them.

Clean hands with soap or sanitizer before removing the gloves

Never choose powdered gloves as non-powdered gloves are more comfortable and less irritating.

If you want to wear surgical gloves for more than 30 minutes then you should use well-fitted cotton gloves to avoid irritation.

Make sure that you choose the right pair of gloves, your gloves won't be secure to use if they don't fit properly or are too big as the germs will easily contaminate your glove.
PROS of our work gloves

There are many benefits that you can enjoy using our work gloves, NMSAFETY is the only work gloves factory that works day and night to bring comfort to the lives of customers by supplying them with top-notch quality products.
Multi-tasking

Different tasks using work gloves could be anything like gardening, electricity work, baking, agriculture, and many others. These gloves are not only used to provide only one type of protection at a time. For instance, you can wear disposable surgical gloves to work in a laboratory but you can also use them to apply hair dye in a salon.
Durability

These gloves are made up of high-quality coating and lining like PU synthetic rubber nitrile etc. due to which they are long-lasting
Resistance

These gloves are super resistant to high temperature because they are made up of nylon knitted liners and then they are coated with waste material to achieve heat-resistant properties.
All-rounder

These gloves have high performance, good grip, and are super comfortable. So it is not wrong to say that our work gloves are a wholesome treat for your industry.
Final words

So if you're looking for a reliable and trustworthy factory to buy work gloves for your industry choose NMSAFETY we are the certified work gloves factory in china that manufacture gloves with love and affection because we care for you!