What are Work Gloves for Men? Best Guide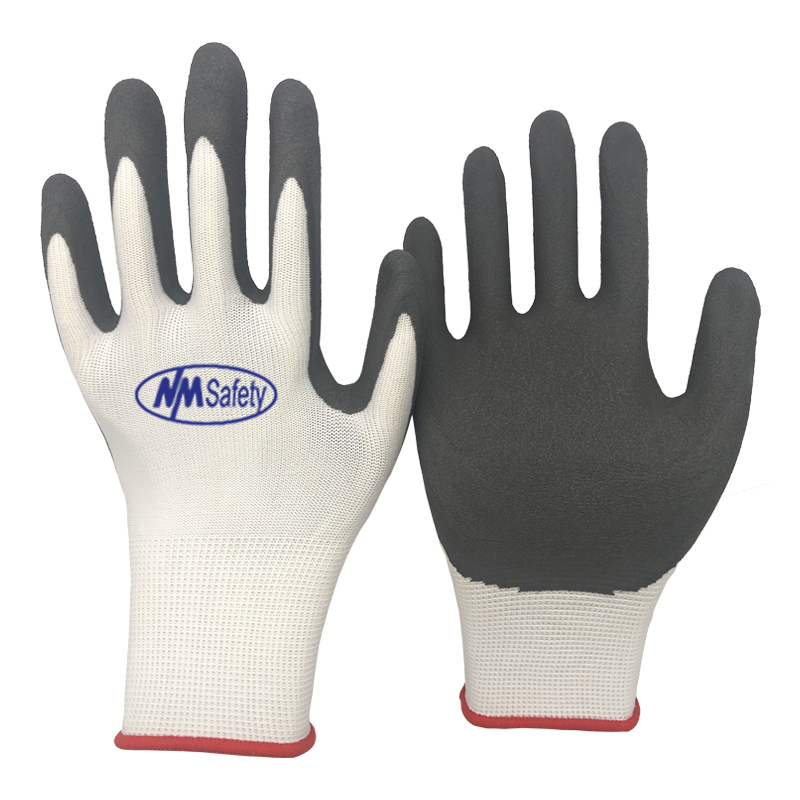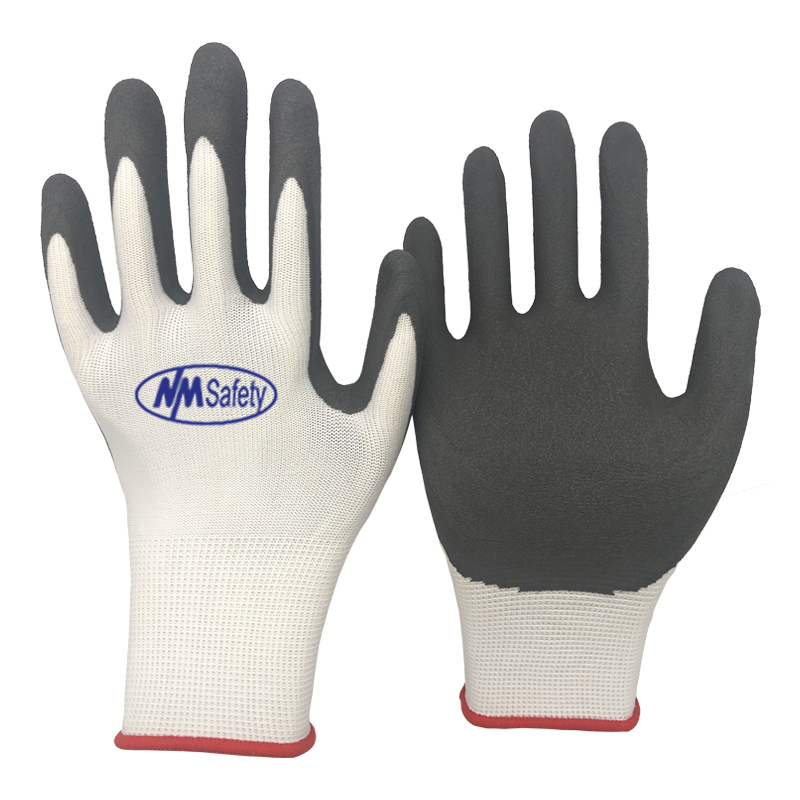 Ensuring the safety of employees at the enterprise is a key step towards increasing labor productivity. If we talk about working with sharp and hazardous objects, the risk of injury to the hands increases. That is why there are protective work gloves for men that allow you to protect your palms and minimize the risk of injury.
What is the scope of protective gloves today?
If we talk about the scope of protective gloves, then they are actively common in the construction industry; industry; during welding. It is in these places that there is an increased risk of injury to the hands.
Protective gloves are also indispensable in chemical industries and laboratories, since the chemicals that employees have to work with have an increased risk to human health.
This is especially true for acids - if they get on the skin, there is a risk of getting burned and causing allergic reactions. Therefore, laboratory assistants often use special gloves with enhanced protective characteristics.
Types of protective work gloves for men
The main difference between protective gloves carry out on the scope of their application.
So, universal gloves are suitable exclusively for home and household work, where you need to provide minimal protection for your hands. For example, repairing a fence. Any fence consists of many wooden boards. Without gloves, there is a high chance of getting cuts, injury, or a splinter in your finger.
Work protective gloves will ensure the safety of your palm, and the damage common by a sharp surface will not be so noticeable.
Knitted protective gloves
Professional protective gloves are more expensive than universal ones. Work gloves for men properties are sufficient for use in labor activity: in enterprises; factories; and bus stations. Such gloves have increased protection not only from a sharp surface, but also from other aggressive environmental factors: fire, chemical acids, combustion products, etc.
Special protective gloves
Another criterion for classifying protective gloves is their protective properties.
Waterproof - does not allow moisture to penetrate. With them, your hands will be dry, even under an abundance of running water. Most often, fishermen use it, as they often have to put their hand into the water to catch prey.
Work gloves for men that protect against mechanical impacts are the best solution for working with sharp surfaces. If you wear such a kit, the risk of getting cuts reduce significantly;
Gloves with protection against high temperature environment
It is common in metallurgical enterprises, and for metal welding. They protect the palms from sparks and splashes of metal, preventing burns. They differ in the number of holes for the fingers - the most common are one-, three- and five-fingered options;
Protective gloves with nitrile coating
It provides protection against acids and alkalis, they are most common in chemical plants and laboratories, which characterize by constant work with substances harmful to human health. Work gloves for men are also common in production, for example, when varnishing parts.
In the chemical industry, special protective gloves are often common to reduce the effect of acids;
When working with glass, latex safety gloves with Kevlar are usually common, as they provide better protection against cuts and splinters. If the main task is to remove the slip effect, then it is better to opt for nitrile or polyurethane;
Frost-resistant gloves - common in conditions of low temperatures. Wearing such gloves prevents the palm from frostbite, and is indispensable in severe frosts, when ordinary gloves are not able to protect the wearer's hands from the cold;
Medical gloves to comply with all sanitary requirements while working with the patient.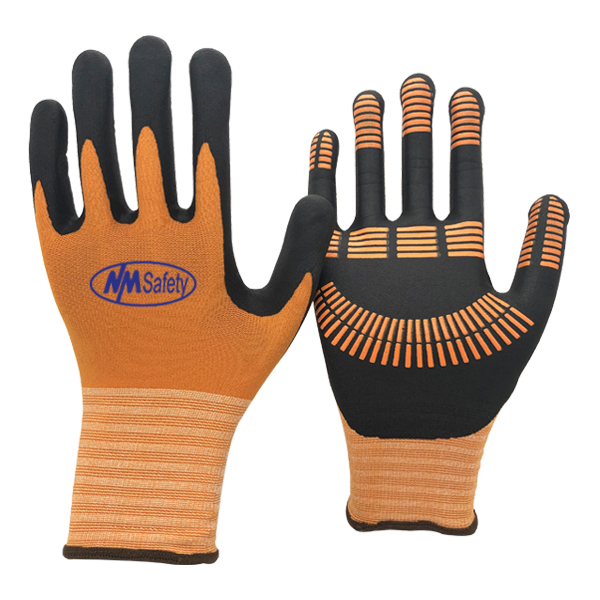 Manufacturing materials for work gloves for men
The most popular materials for the manufacture of protective gloves are:
Cotton - does not hinder the movements of the fingers, easy to put on. Non-toxic and inexpensive material, therefore, has gained wide popularity in the manufacture of gloves;
Split protective gloves. Split leather is a durable material that is difficult to pierce. Resistant to elevated temperatures;
Latex - protects against harmful substances. Latex gloves are often common in medicine and the chemical industry, but it is worth remembering that their material can cause allergic reactions;
Nylon protective gloves - comfortable to wear, do not hinder the movement of the fingers. Therefore, they are often common in industries that require fine and high-precision work;
Knitted protective gloves - resistant to cuts, high temperatures.
Work gloves for men: applicable coatings
Top coat - applied to enhance adhesion to the surface, and protect the skin from chemicals. PVC protects against injury, has an anti-slip effect; Nitrile - protects against oils and gasoline; Latex - increases protection against chemicals and moisture.
Gloves with a protective coating on the inside are easier to put on, they prevent the release of sweat. Chlorination is also common - when you need to reduce the likelihood of an allergic reaction to latex gloves.
Glove protection class
Category I: minimal protection against cuts and injuries;
Category II: protect against medium risks. They are divided according to the type of danger from which the owner is protected (frost; water; high temperatures);
Category III: protect against irreversible damage: extreme temperatures, and chemicals.
Since the hands are subject to strong mechanical stress. The use of work gloves for men when performing various types of work is a must. They will protect the skin and avoid injury, but only if they are chosen correctly.
First you need to determine the size of the hand for buying gloves. If it is chosen incorrectly, then it will be inconvenient to work in such gloves.
Marking applied to work gloves
Two different marking systems are generally accepted - these are American and European. If in the American system there are both female and male models of gloves, then in the European one there is no such division.
Each work gloves for men must be marked on one of two scales. Two parameters influence the actual dimensions - this is the purpose and the material from which the gloves were made. In total, there are six main sizes, as well as additional ones.
Conclusion
The catalog of the online store presents a large assortment of protective gloves for various household and industrial works. They are low priced; the quality of the manufacturing material. All types of work gloves for men are available in one click by filling out a special form on the site. Fast shipping is available.