A Comparative Study on the winter work glove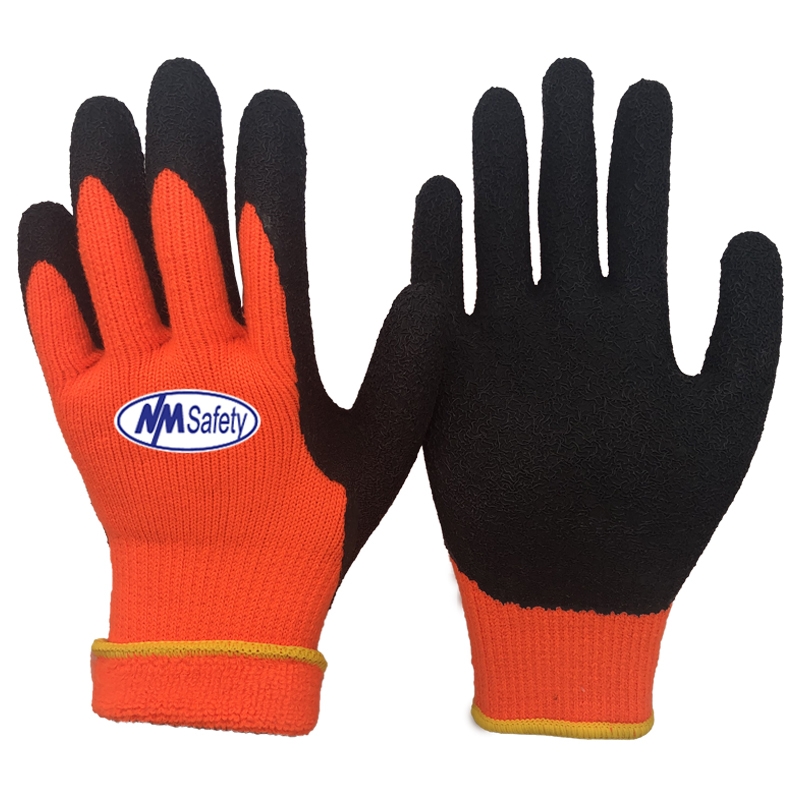 Are you interested to know about winter work glove?
These gloves are necessary for everyone who has to conduct outside jobs in chilly or bad weather. These specialized gloves are essential for several occupations and outdoor activities since they are made to offer warmth and protection. Winter work glove efficiently protect the hands from the elements, such as chilly temperatures, wind, and dampness, because they are made of strong, insulated materials. In most cases, they include many layers, including an outer shell intended to ward off wind and rain, an insulating layer to keep heat in, and an interior lining for comfort. Some gloves even use cutting-edge materials like Thinsulate or Gore-Tex to improve their waterproofing and insulating properties.
These gloves are available in various designs to suit different demands, whether those of construction workers using heavy equipment, landscapers battling the chill while cutting trees, or winter sports fans enjoying the outdoors. Many winter work gloves also include reinforced palms and fingers for a firm grip and to guard against cuts and abrasions.
Which benefits do Thermal Acrylic Latex Coated Gloves offer?
Staying warm when working outdoors becomes a primary consideration as the seasons change and winter draws closer. Here, Winter work glove and thermal Acrylic latex-coated gloves come into action, providing several advantages that make them an excellent choice for various work in chilly and difficult environments. We'll discuss the benefits of these gloves and the reasons they ought to be your first choice for winter work in this blog post.
The excellent insulating qualities of these Gloves are one of its main advantages. Even in the coldest situations, these gloves will keep your hands toasty. The acrylic fibers' ability to make the gloves retain heat is well known. They provide a thermal barrier that protects your hands from the cold by trapping warm air close to your skin. Outdoor laborers, winter sports lovers, and anybody who needs to keep their hands warm in cold conditions will benefit greatly from this insulation.
These gloves frequently include a latex covering on the palm and fingertips, which offers further weather resistance in addition to their insulation. Thanks to the waterproof barrier provided by this latex coating, your hands will stay dry in icy and rainy weather. These gloves are water-resistant, so no matter what you're doing—shoveling snow, handling wet goods, or working in the rain—your hands will stay comfortable and dry.
Warmth and water resistance are important, but so is the capacity to carry out jobs well. Gloves with a thermal acrylic latex coating excel in both warmth and dexterity. The palms and fingertips are covered with latex, providing an excellent grip and enabling you to handle tools, materials, and objects precisely and confidently. These gloves provide the talent to complete tasks without sacrificing warmth, whether managing slick terrain, clutching a shovel, or working with small components.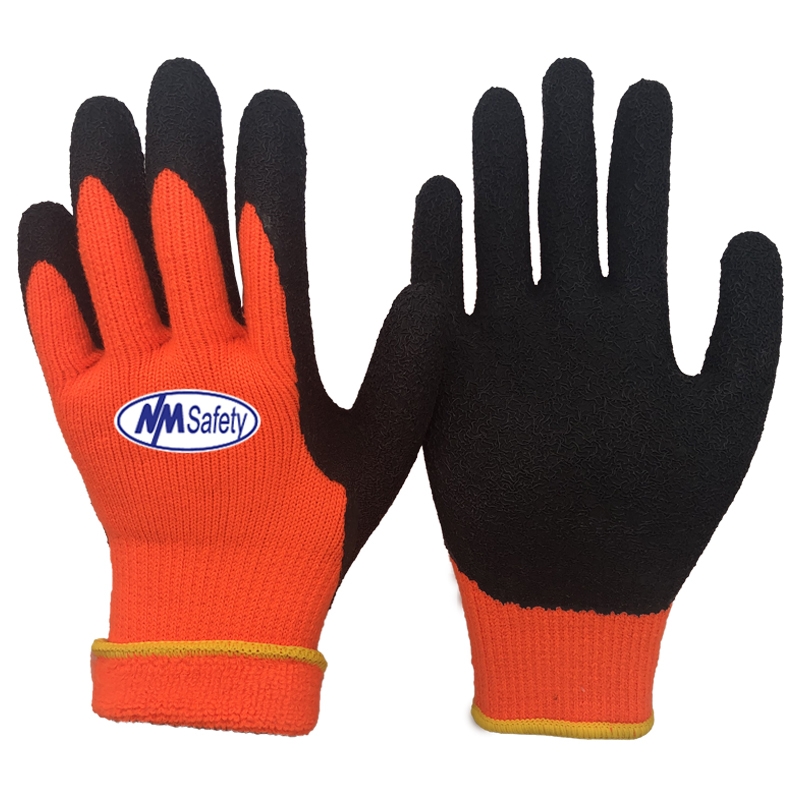 The important component of every industrial glove is durability, and winter work glove, thermal Acrylic Latex Coated Gloves are no exception. They are made to resist the strain of varied duties in inclement winter weather. In addition to offering insulation, the latex coating and acrylic fibres improve the glove's overall durability. Because of their strength, your gloves will survive for several seasons of usage, which lowers their overall cost.
Breathability and comfort
These gloves were designed with comfort in mind despite having strong insulation. They frequently have a cozy, tight fit that reduces weight while maximizing warmth. Because of how comfortable the acrylic material is on the skin, many gloves also feature a brushed or fleece inside. In addition, the excessive moisture buildup that might result in pain and chilly hands is avoided by the design of these gloves, which are breathable.
Stay Warm and Protected with Winter Work Gloves
When wintertime rolls around, ice conditions, snow, and subfreezing temperatures come with it. While many stay inside to get warm, some continue to work outside despite the weather, defying it to complete their tasks. To keep their hands safe and enable them to continue working, these people need a solid, long-lasting winter work glove.
Versatility
Gloves with a thermal acrylic latex coating are adaptable and may be used in various settings. They are appropriate for various activities, such as building, gardening, farming, skiing, snowboarding, hiking, and more. These gloves adjust to your demands and offer the protection and warmth you want, whether working on a construction site or participating in wintertime leisure activities.
Cost-Effective
Winter gloves are a prudent investment, and Thermal acrylic-coated Coated Gloves strike a perfect balance between price and utility. They are a cost-effective option in the long run because of their endurance, so you won't need to replace them regularly. Additionally, the extra warmth they offer may lessen the need for layering, which might result in cost savings on additional winter gear.
Safety
Safety should always come first when working in difficult circumstances. These gloves' latex covering improves grip while adding a layer of defense against cuts, abrasions, and punctures. This is particularly crucial when working with abrasive or rough materials in cold weather, when accidents may be more likely to occur. With Thermal Acrylic Latex Coated Gloves, you can give warmth and security equal priority.
Simple to maintain
To ensure the longevity of your gloves, maintain optimum condition. Thermal Acrylic latex-coated gloves are, fortunately, rather simple to maintain. Most are easily washable by hand or in a light machine wash, frequently drying rapidly. This implies that you can easily maintain your gloves so they are clean and ready to use.
Conclusion:
Winter work glove is a necessary piece of equipment for anybody working in a chilly climate. These gloves are specially made to protect the hands and improve performance in cold weather. The usefulness of these gloves resides in their capacity to protect hands from the damaging effects of cold weather while preserving dexterity and facilitating effective job completion. NMSafety is the undisputed leader for glove producers seeking the best quality, innovation, and dependability. We consistently offer great gloves that are robust, comfortable, and protective. As the environment for glove manufacture develops, we remain at the forefront, establishing the standard for excellence in the sector. Our company ensures that workers can operate wherever with confidence and peace of mind.