Winter Glove for Working: One-Stop OEM/ODM Service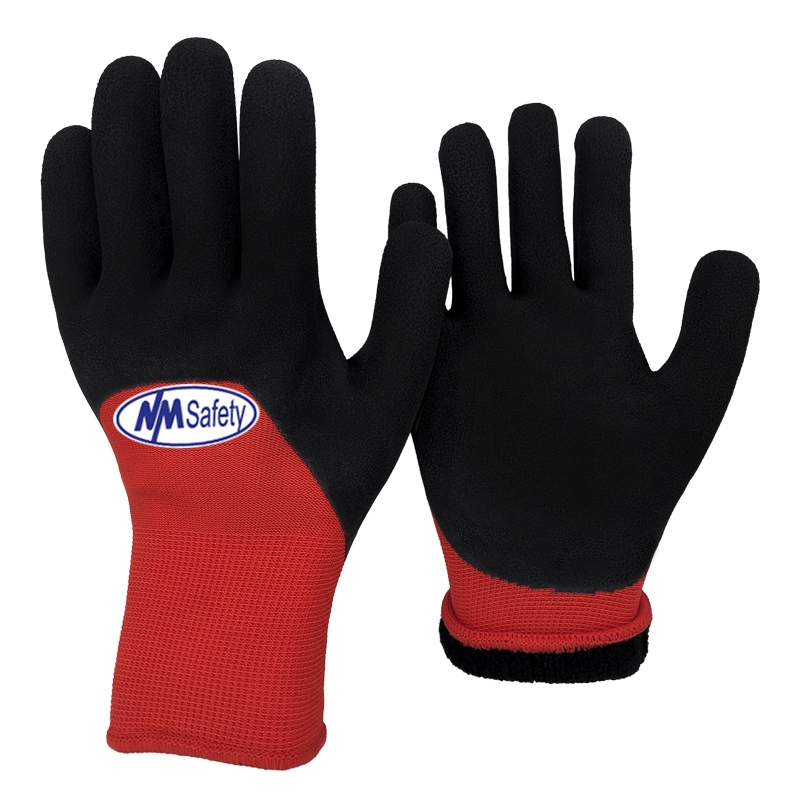 When the chill of winter sets in and the temperature drops, staying warm and comfortable becomes essential for outdoor workers. In these conditions, a reliable pair of winter gloves is not just a luxury but a necessity. That's where NMSafety, a leading manufacturer of winter gloves for working, steps in to provide a one-stop OEM/ODM service for those in need of high-quality, warm, and durable hand protection.
Quality and Expertise: Custom Winter Glove for Working
NMSafety, with its years of experience in the industry, has established itself as a trusted provider of winter gloves for working. Their dedication to quality and commitment to customer satisfaction have earned them a reputation that's second to none. With a team of experienced professionals, they are well-equipped to handle OEM and ODM requirements efficiently.
Wide Range of Choices: Custom Winter Glove for Working
One of the key benefits of partnering with NMSafety is the extensive range of winter gloves available. These gloves are designed to cater to various industries and job functions. From construction workers to warehouse employees, NMSafety offers specialized gloves that suit different needs. Their diverse product line ensures that you can find the perfect glove for your specific requirements.
1. Thermal Insulation
NMSafety's thermal insulation gloves are designed to keep your hands warm in extreme cold conditions. These gloves are ideal for outdoor workers who are exposed to low temperatures for extended periods. The exceptional insulation properties ensure that your hands stay comfortable and warm, allowing you to focus on your work without distraction.
2. Water-Resistant Gloves
In addition to providing warmth, NMSafety also offers water-resistant gloves. These gloves are particularly useful for jobs that involve contact with wet or damp surfaces. The water-resistant feature keeps your hands dry and comfortable, ensuring that you can work effectively even in challenging weather conditions.
3. High Dexterity Gloves
For workers who require a high level of dexterity while wearing gloves, NMSafety offers specialized high dexterity winter gloves. These gloves are designed to provide a snug fit while allowing for precise hand movements. Whether you're handling small tools or performing intricate tasks, these gloves ensure that your performance remains unaffected by the cold.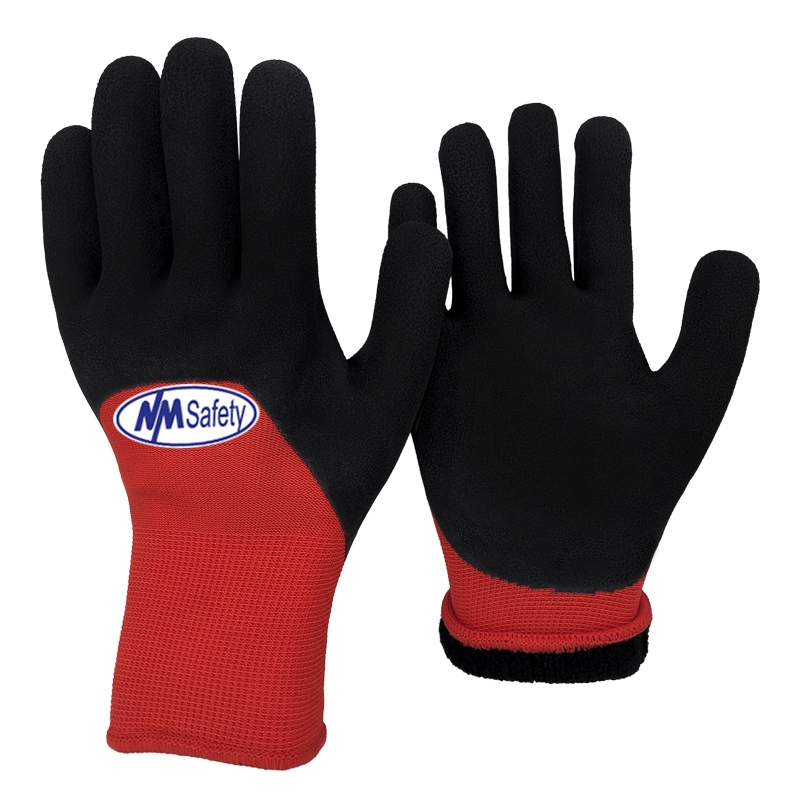 Customization Options: Custom Winter Glove for Working
NMSafety understands that different industries have unique needs, and one size doesn't fit all. That's why they offer extensive customization options. Whether you need your company logo imprinted, a specific color scheme, or any other tailored feature, NMSafety can make it happen. Their OEM and ODM services allow you to create winter gloves that match your company's branding and functionality requirements.
1. Logo and Branding
Promoting your brand is essential for any business. NMSafety allows you to add your company's logo and branding to their winter gloves. This customization not only serves as a marketing tool but also as a source of pride for your employees.
2. Color and Design
Matching your winter gloves to your company's color scheme and design aesthetic is crucial for creating a unified and professional look. NMSafety offers various options to help you achieve this goal. Whether you want to choose from their existing designs or create a unique one, they can accommodate your needs.
3. Size and Fit
Proper sizing is vital for ensuring comfort and safety when it comes to gloves. NMSafety offers customization options for glove size and fit to ensure that each pair meets the specific requirements of your employees. This individualized approach guarantees that your workforce can perform at their best in any working conditions.
Durability and Longevity: Custom Winter Glove for Working
When you invest in winter gloves for your workforce, you want them to last. NMSafety takes pride in producing gloves that are not only comfortable but also durable. The use of high-quality materials and superior craftsmanship ensures that these gloves can withstand the rigors of a demanding work environment.
Compliance and Safety: Custom Winter Glove for Working
Safety is a paramount concern for NMSafety. All their winter gloves are manufactured in accordance with industry safety standards. This commitment to safety ensures that your employees can work confidently and securely while wearing NMSafety's gloves.
Environmentally Friendly Practices: Custom Winter Glove for Working
NMSafety also recognizes the importance of environmental sustainability. They are committed to minimizing their environmental footprint through responsible manufacturing practices. By choosing NMSafety as your winter glove manufacturer, you can align your business with eco-friendly principles.
Timely Delivery: Custom Winter Glove for Working
In today's fast-paced business world, timely delivery is essential. NMSafety understands this and is dedicated to delivering your order on schedule. Whether you need a small or large batch of winter gloves, you can rely on their punctuality.
Cost-Effective Solutions: Custom Winter Glove for Working
Affordability is a crucial factor for businesses of all sizes. NMSafety offers competitive pricing for its high-quality winter gloves. By choosing NMSafety as your OEM/ODM provider, you can get exceptional value for your investment without compromising on quality.
One-Stop OEM/ODM Service: Custom Winter Glove for Working
NMSafety's one-stop OEM/ODM service is one of the key reasons for their popularity in the industry. Whether you're a business looking to add your brand to their products or you have unique design and material specifications, they have you covered. Here are the steps to place orders for their winter gloves for working:
1. Contact NMSafety
The first step in placing an order is to get in touch with NMSafety. You can reach them through various communication channels, including:
Telephone: +86 021 52281268
Email: inquiry@nmsafety.net
Skype: live:info026
WhatsApp: +86 15026629004
Their responsive customer service team is ready to assist you in every step of the ordering process. Whether you prefer traditional email communication or more immediate options like Skype or WhatsApp, NMSafety is readily available to address your inquiries.
2. Discuss Your Requirements
Once you're in contact with NMSafety, you can discuss your specific requirements. They will work closely with you to understand your needs, including the type of glove, material preferences, size specifications, and any branding or design elements you want to incorporate.
3. Receive a Customized Quote
After discussing your requirements, NMSafety will provide you with a customized quote based on your specifications. This quote will include all the details of your order, ensuring transparency and clarity in the pricing and delivery schedule.
4. Place Your Order
Once you are satisfied with the quote, you can proceed to place your order. NMSafety's team will guide you through the necessary steps to finalize the order and ensure that all your requirements are accurately documented.
5. Production and Quality Control
NMSafety's manufacturing process adheres to stringent quality control measures to guarantee that the final product meets the highest standards. Their experienced team oversees every step of the production process, from material selection to stitching and quality assurance.
6. Delivery and Support
NMSafety takes pride in delivering orders promptly and efficiently. Whether you need a small batch or a large order of winter gloves for working, they can accommodate your requirements. Their dedicated support team is always available to address any questions or concerns during and after the order process.
Conclusion
When it comes to winter gloves for working, NMSafety stands out as a reliable, quality-driven manufacturer. Their wide range of choices, customization options, durability, compliance with safety standards, and commitment to eco-friendly practices make them the ideal partner for your glove needs. Whether you're in construction, logistics, agriculture, or any other industry that requires outdoor work during the winter, NMSafety has the gloves that will keep your employees warm, comfortable, and safe.
By choosing NMSafety as your one-stop OEM/ODM service provider for winter gloves for working, you can be confident that you're investing in the well-being and productivity of your workforce. Don't let the cold weather slow your business down; choose NMSafety and equip your team with the best winter gloves for the job.