The Best Approach to Safety Gloves Manufacturers: Safety gloves types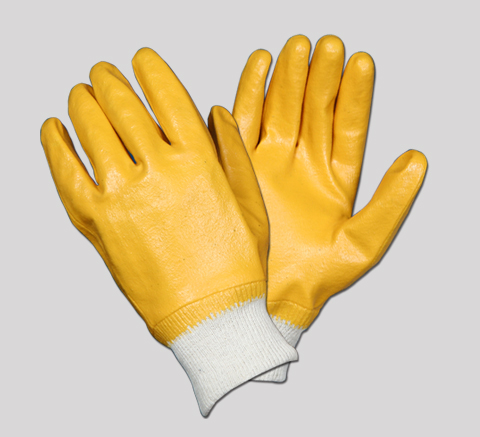 Safety gloves:

When carrying out a task, it is crucial to wear suitable safety gloves. Then, what do people mean when they refer to such gloves as "safety gloves"? They are covers that protect your palms, fingers, nails, and wrists from some outside pressures, toxins, pollutants, and occupational risks. In addition, safety gloves should not only safeguard the person from dangers that come from the outside, but they should also make it possible for the user to carry on working more successfully and rapidly while using them. The fabric of safety gloves is soft and gentle on the skin.
Safety gloves manufacturers produce numerous kinds of safety gloves, but the throwaway or washable gloves are the ones most typically used in the working area to safeguard employees.
Types of Safety gloves:

When it comes to protective gloves, purchasing the most costly option does not guarantee that you will get the perfect result. Here are some types that will help you to choose the best safety gloves. Competition between the safety gloves manufacturers is increasing day by day. It is helpful for the customer and the manufacturer to know all types of safety gloves.
Lightweight safety gloves:

These gloves provide a boundary that is both light and porous between the skin of the employee and the substances they are working with or the equipment that is being used for the preparation. In addition, fabric gloves are an excellent choice for anybody who wants to protect their hands from dirty agents such as dust and filth. These thin gloves may provide some safety from scratches and sharp objects. Lastly, these gloves may also be utilized as liners that are worn within larger safety gloves to give more protection over relatively low temperatures. This practice is done in certain instances.
Leather safety gloves:

Safety gloves manufacturers specially choose this material for tasks that requires a lot of physical exertion. Gloves made of leather provide the wearer with superior handling, flame tolerance, and safety against a variety of conditions. They are also used to guard areas of the body that are vulnerable to being scratched or bruised by abrasive items. Leather gloves are long-lasting if they are accurately maintained, but they might become brittle or lose color in excessive heat. Gloves manufactured from a mix of latex and leather materials for further protection help reduce shocks and burns that may be caused by direct contact with electrical current.
Aluminized Gloves:

Gloves made of aluminized material are quite good at withstanding high temperatures. As a result, they are suited for activities involving welding, working in furnaces and blast furnaces, as well as some lab procedures that include the use of high-heat microwaves. Aluminized substance is also capable of withstanding the heat of more than 2,000 degrees Fahrenheit, which is an extraordinarily high temperature. However, to keep the user's skin safe, this glove needs an insert made of an artificial substance.
Coated fabric gloves:

This coated substance may be produced using numerous materials, but not limited to rubber, nitrile, polyurethane, and Plastic. When it relates to handling materials, these multipurpose gloves provide increased protection against punctures, cuts, and slips. Although, they have a good grip and may be used for managing weak oxidizing chemicals and oil-soaked parts.
Disposable safety Gloves:

They are used only once before they are wasted. For example, single-use gloves, sometimes known as throwaway inspection gloves, may be beneficial in situations that involve unnecessary contact, which implies that the user is exposed to the possible risk only to a limited extent. The user of these gloves will be protected against chemicals, oil products, fuel, lubricates, and certain acids that are not highly concentrated.
What should you look for when purchasing safety gloves?

Despite a large number of choices, many workers and companies lack up-to-date information on hand protection regulations. To be sure, not all safety gloves are created equal. As a result, here are some basic guidelines to help you choose the right pair of safety gloves.
Awareness of the dangers of the dangerous chemicals:

The only thing you need to do is make sure that the gloves used by each employee are appropriate for the various sorts of work they conduct, as well as the risks and safety standards. This includes injuries that are considered to be very small; even a scratch or cut might lead to an outbreak that requires medical assistance and time off from work.
Selecting the Appropriate Material:

Many kinds of materials are now available on the market. In addition, gloves offer varying levels of protection against a particular danger; thus, it is vital to make sure that they meet the requirements of the activity. You will need to keep a record of the resistance you encounter while at the work. As well as the hold needs for each activity. There is also a substantial amount of struggle between selecting the material of a glove for stronger protection or for highly skilled. Be careful while choosing the material.
Appropriate sizing is essential:

Gloves that are either too tight and restrict finger movement or too loose and cause hazards due to snagging on tools and materials should be avoided. Tiny gloves are not only less breathable but also more likely to tear on the job. On the other hand, a worker's ability will improve if they a perfect-sized gloves. A safety gloves manufacturers should also pay special attention to size and shape.
Conclusion:

In this age of rapidly advancing technology, there are so many techniques emerging for safety gloves manufacturers. Because of the different ways in which a person can harm themselves while doing delicate work, it is impossible to exaggerate how important it is to have the necessary safety equipment. If you want quality safety gloves you can contact N&M safety. They sell a wide selection of gloves in every feasible style. N&M safety is also very concerned about their customer's needs.