18 Gauge NMFlex-Cut™ Fiber Liner Palm Coated Sandy Nitrile Work Glove -DY1850S-H4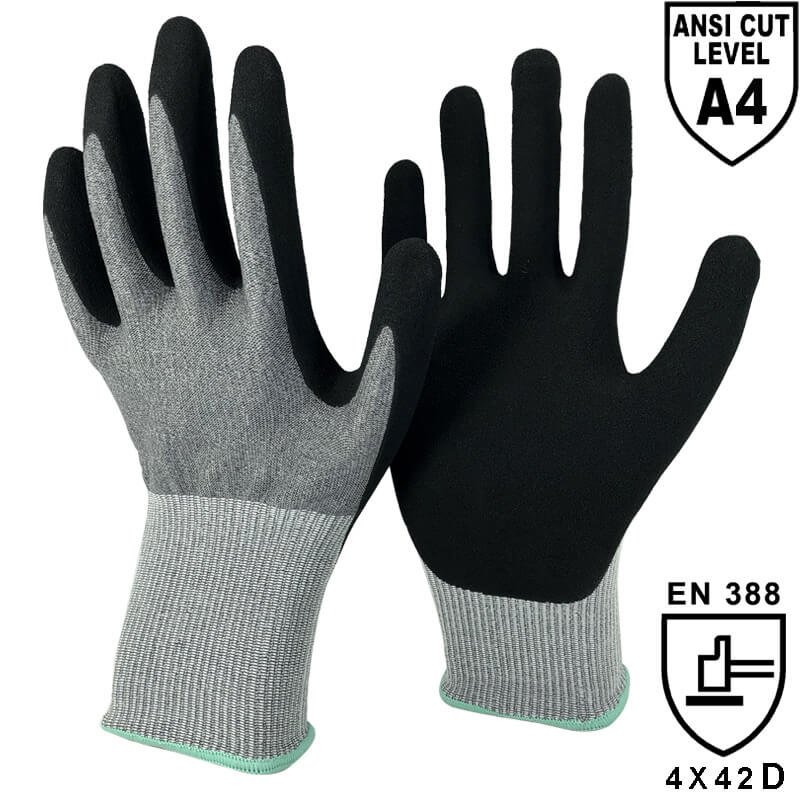 Touch screen compatible.

Good breathable, It can be silk screen or heat transfer logo on here.

Sandy nitrile on palm, anti-slip and provide good barasion resistance

The cuff is very elastic and easy to wear.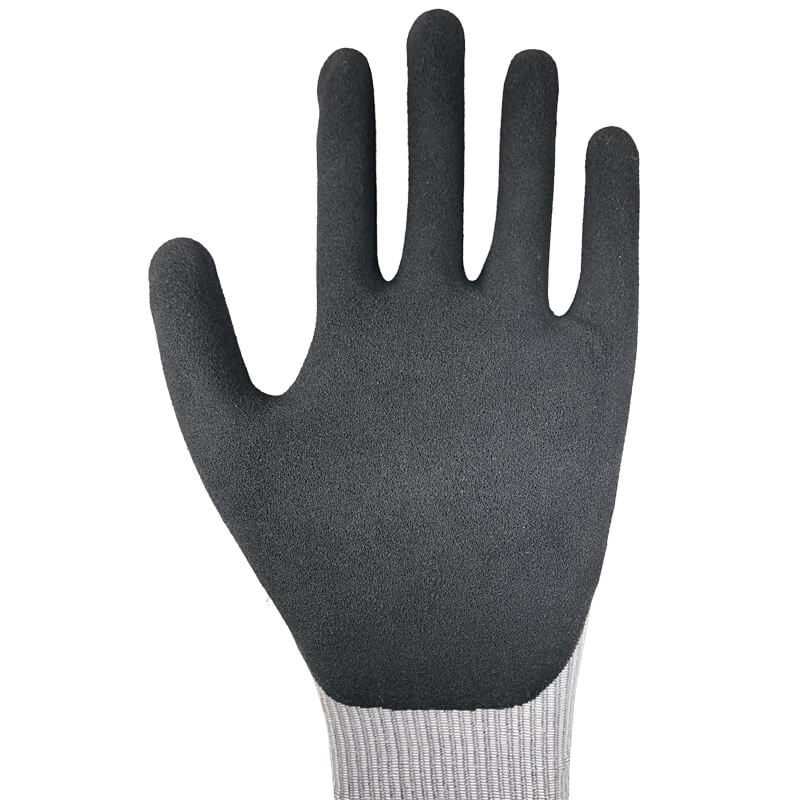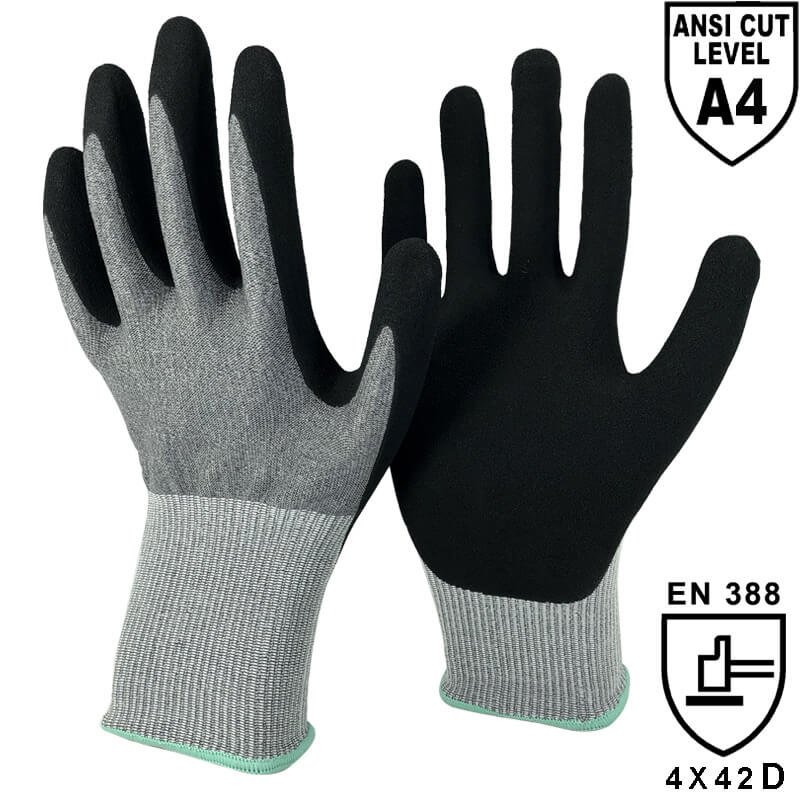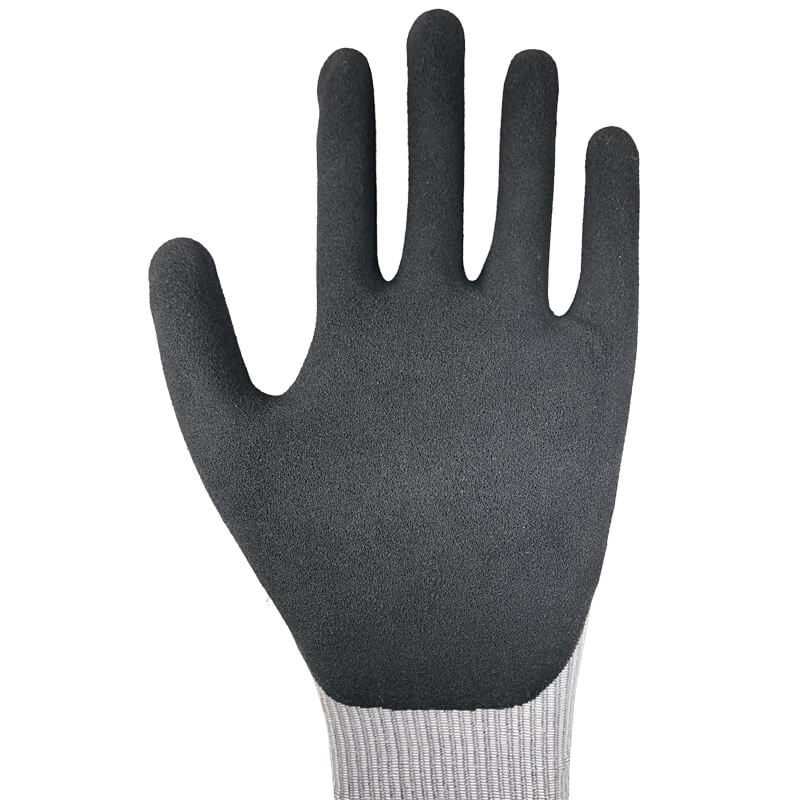 LINER:

Nylon+HPPE+Glassfiber+Metal

PALM:

Sandy nitrile

FEATURE:

Touch Screen, Anti-cut, Abrasion resistant

SIZES:

7/S, 8/M, 9/L, 10/XL, 11/XXL
OEM Service
Description:

NMSafety 18 gauge Nylon+UHMWPE+Glassfiber+Metal liner coated black sandy glove.


Feature:


1.18 Gauge Seamless knitted Nylon+UHMWPE+Glassfiber+Metal liner, Max Flexible, light weight and touch screen compatible.
2.Black sandy nitrile dipping on glove palm,provide good abrasion resistance.
3.Silk screen or heat transfer your logo on glove back.
4.The cuff is very elastic and easy to wear.
5.This type glove is very dexterity and sensitivity.
6.The glove liner color can be changed.
7.ANSI Cut A4
8.Normal Package: 12 pairs/polybag, 120 pairs/carton.


Application:

1.Mechanic working.
2.Automotive assembly.
3.Forest industry.
4.Handing sharp parts.
5.Craft industry.
6.Oil & Gas industry (light duty work).


Automotive
A vehicle industry develop very fast and in an industry where robotic systems are prevalent, the array of hazards for which hand protection is required.

Cut resistant Industry
The material handling and product assembly worker may require gloves that can protect against cuts, punctures, and abrasion while providing high levels of dexterity and tactile sensitivity.


Electronics
ESD gloves are designed to work with static sensitive devices where bare hands are to be avoided. These gloves are ambidextrous to allow flexibility, reduce fatigue, and are washable.

Construction
We know that construction workers are exposed to a multitude of hazards on a daily basis and hand protection requirements vary at every stage of a project.